For the past 7 years, since the inception of the prestigious Ghana DJ Awards, many good DJs have sprung up unto the Ghanaian music industry serving all music lovers with hot, sizzling amazing and mind-blowing mixes and incredible showmanship.
We don't know what our lives and the lives of the majority of the people on earth would have been without music so DJs, the people who spin the wheels to get the music into all places through radio, live events and the internet should should mostly be celebrated.
This year the Ghana DJ Awards be 7 years and the most prestigious Best DJ Of The Year award is highly contested by exceptional DJs who have achieved great feats during the year under review.
Last year, DJ Vyrusky won the ultimate and we are keenly looking forward to that outstanding DJ who will win this year's.
Now, to the big question: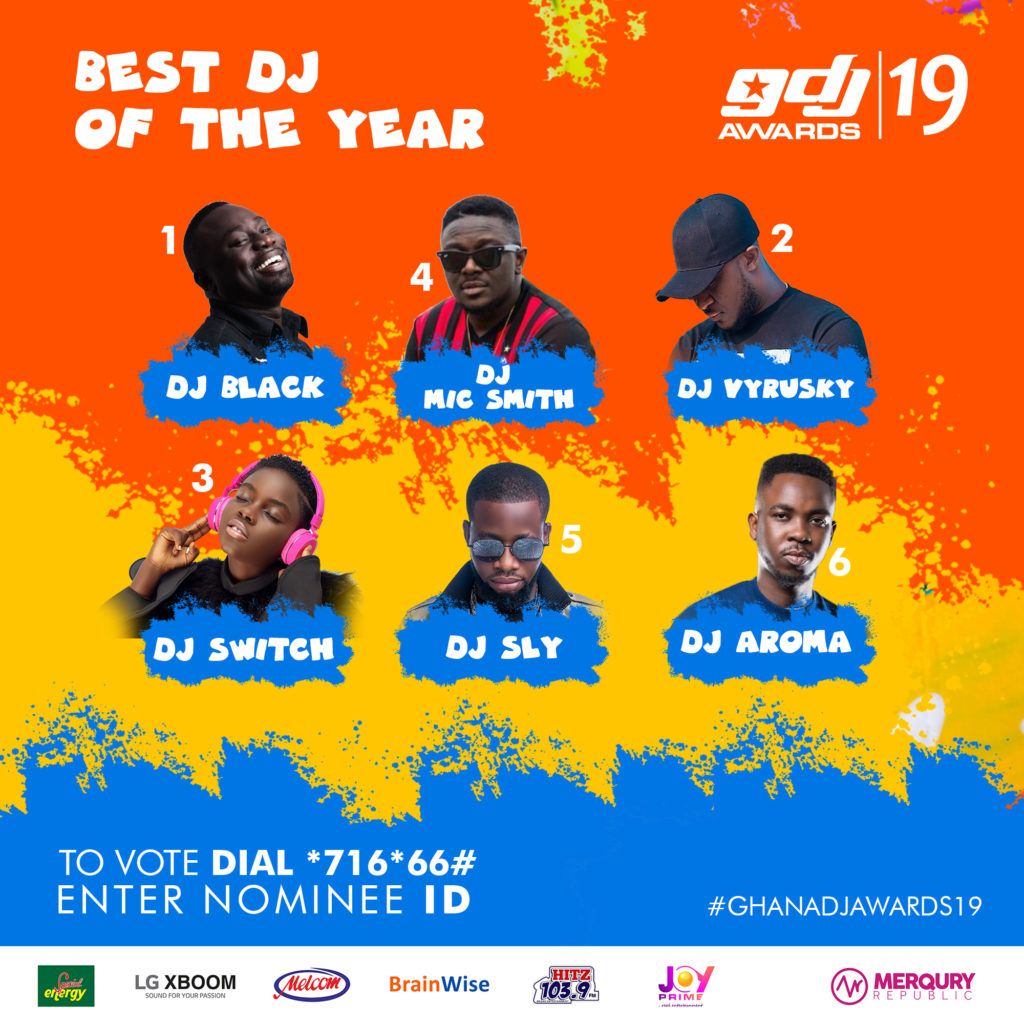 Who Wins BEST DJ OF THE YEAR?