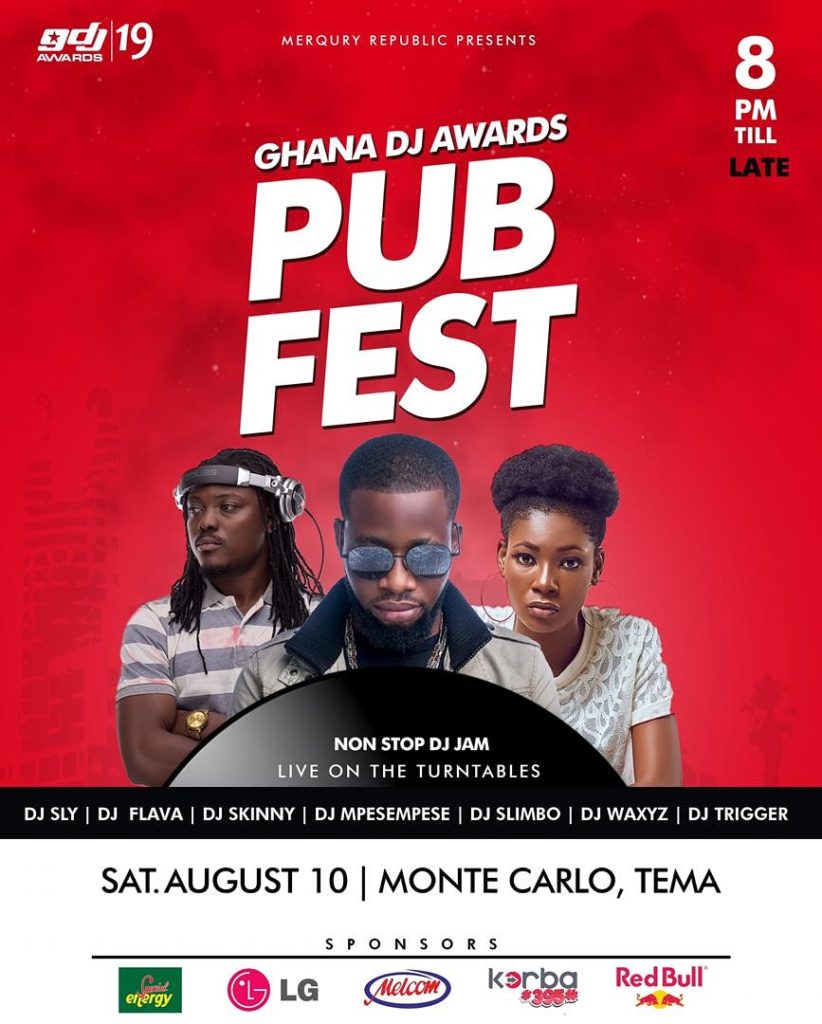 The Ghana DJ Awards Pub Festival is making another historic stop in Tema.
After travelling all the way to Northern Ghana to serve fans with the 'Party In Ghana' experience, the train moves to Monte Carlo in Tema on Saturday.
As always, the Ghana DJ Awards Pub Fest will serve you with back-to-back mixes from all the incredible disc jockeys in the city.
Billed to perform on the night are DJ Sly, DJ Mpesempese, DJ Skinny, Gal Dem DJ, DJ Trigger, DJ Waxyz, DJ Slimbo and many others.
Surprise guest artistes are expected on the night of August 10, 2019 as well.
Patrons will not be only thrilled to great music but will receive amazing prizes from sponsors.
Ghana DJ Awards Pub Festival is sponsored by LG X Boom, Special Ice Energy Drink, Korba *395#, Melcom Ghana, and Red Bull.
The annual Ghana DJ Awards, Africa's biggest DJ Festival, is organized by Merqury Republic.
Theme for this year's celebration is 'Party In Ghana'.
Follow @ghanadjawards on all social media platforms for updates.
By: ghanadjawards.org