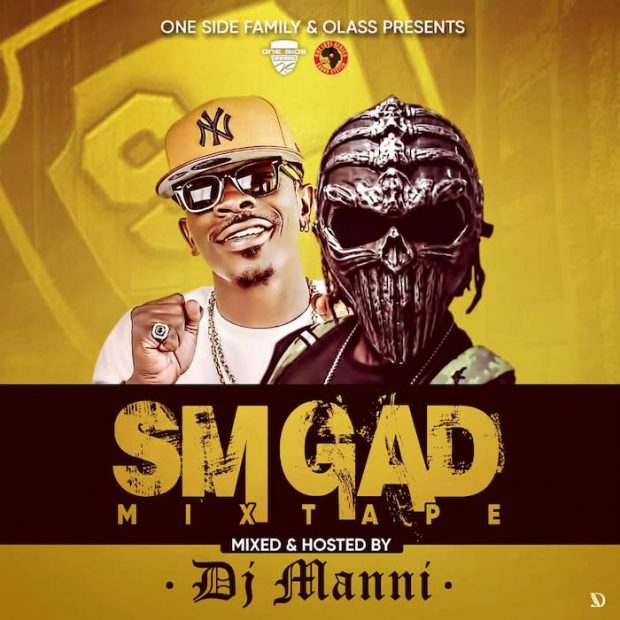 One Side Family and One Love Africa Sound System drops yet another banger mixtape from the baddest dj in Africa, DJ Manni.
He calls this one SM Gad Mixtape which features top hit songs from Shatta Wale.
Check out the mix for yourself and don't forget to share it, enjoy.
https://www.ghanamotion.com/wp-content/uploads/2019/05/DJ-Manni-Shatta-Wale-SM-Gad-Mixtape_.mp3
TRACKLIST
1. WAY TO THE TOP
2. STORE ROOM
3. SWIZZ BANK
4. MIAMI HEIGHTS
5. 2019
6. FREESTYLE PARADE
7. HEAD BLOW
8. SHATTA WID 9 x 9TYZ
9. ISLAND
10. RUN 4 YUH LYF
11. THE LIPS
12. JUJU
13. WHEN YOU FAIL
14. WEEKEND LOVE
15. HOUSA KOKO
16. ADURO
17. ASYLUM MONEY
18. Y3KOOM
19. ONLY ONE MAN
20. DELIVER ME
21. AY3 HALFCAST
22. CRAZY
23. SM CULTURAL ANTHEM
24. ROUND 3
25. HEAVY LOAD