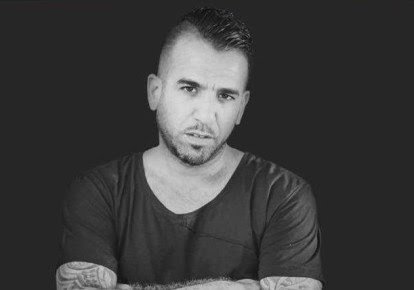 Israeli DJ Ronen Dahan and another man were murdered by gunmen, who broke into a music festival in San Luis Potosi, Mexico on Saturday, according to local media. 
There were at least three others wounded in the shooting, one of whom later succumbed to wounds, according to the attorney-general of San Luis Potosi.
According to a statement from the attorney-general of San Luis Potosi, the attack was carried out by a group of armed men who entered the city from the south.
Dahan, also known as DJ Perplex, had been on the last leg of his tour in Mexico, and he had used Facebook to "check in" to the San Luis festival just a few hours before the event on Saturday.
Dahan was a DJ and music producer, whose music has spanned the styles of electronic dance music, techno, pop, and psychedelic trance. A fan called him "one of the exponents of the best stage of raves and Psy." He released 13 albums, which feature his signature style of "dirty sounds and sexy bass" lines, according to his bio. Dahan worked with electronic dance music artist Jesus Luz, as well as Cutfather, Medina, Coco Star, Inns, and September.
Born in France, Dahan grew up in Israel, and lived in Scandinavia at the time of his death. He had traveled frequently and gone on a number of world tours.
Dahan eagerly anticipated his trip to Mexico and had previously posted, "I'm so excited to come to one of my favorite place [sic] in the world … México here I come." Videos from his early performances during the tour showed large crowds jumping up and down in time to the music, captioned with Dahan's goal: "let's perplex the dance floor."
His previous posts showed his love for Mexican tacos and appreciation for the "amazing festival." Dahan's production project, called "Pura Vida," is Spanish for "pure life," and during his weeks on tour, he blessed Mexico with a long life, posting the message "Viva México."
Dahan's fans have been mourning the DJ and leaving him messages on his Facebook wall, remembering him for his role in the music world. "Rest in peace, the Trance family cry [sic] at the moment but we will remember you forever," one fan wrote.
In response to one of Dahan's posts that read, "I love you Mexico," a fan wrote, "We love you too brother. Rest in peace."
The Israeli Consulate and the department for Israelis overseas has been in contact with Dahan's family and have been working in conjunction with the Israeli consulate in Mexico to transfer Dahan's body to Israel.
Credit: The Jerusalem Post