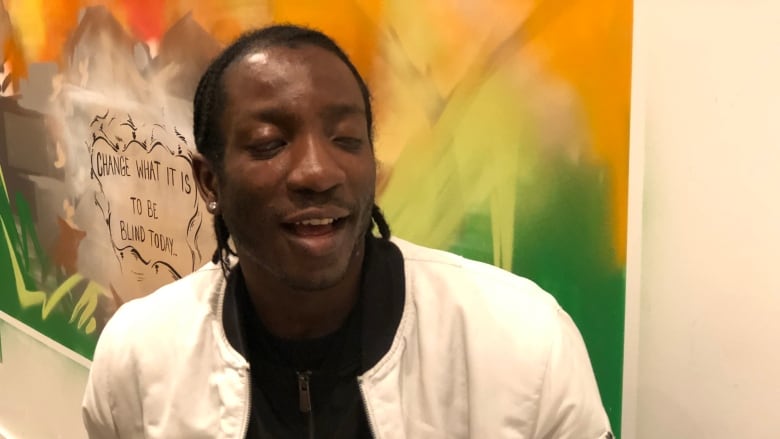 George Quarcoo from Ghana didn't have any help when he taught himself to produce music.
The legally blind producer, who has only five per cent vision, says he "messed around" with various knobs and sliders until he figured it out three years ago.
"When you don't have anybody to really show you exactly what buttons do and pretty much the whole technical [aspect] behind producing, it's very hard as a visually impaired producer," he said.
Now, Quarco, 24, has a chance to pass down that hard-fought knowledge to other aspiring blind producers together with hip-hop studio Majur Musik. The studio, with locations in Markham, Scarborough and North York, recently launched a program aimed at teaching youth and adolescents how to produce music — and how to do it blind.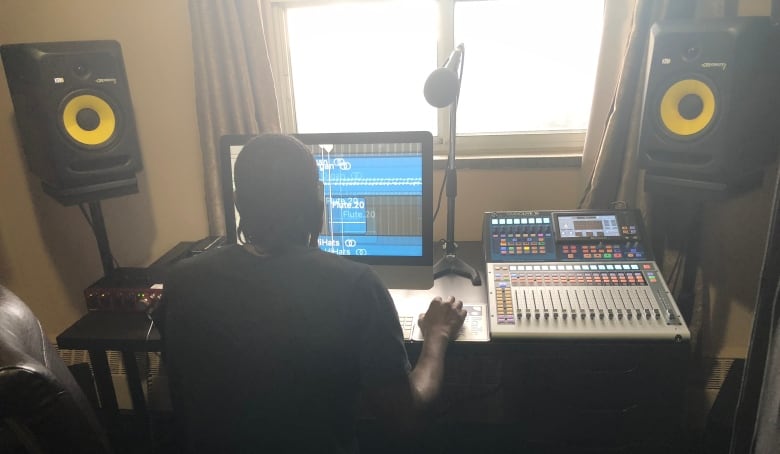 The youths, all involved with the Canadian National Institute for the Blind (CNIB), will have the chance to work with an audio engineer from the studio, specializing in R&B and hip-hop music, about once a month.
Helping mentor them is Quarcoo, who's also a DJ in Toronto and an event coordinator for the CNIB.
Now, with the help of the CNIB and Majur Musik, he hopes he can teach aspiring youth tips and tricks of the trade that took him years to learn.
"There's a lot of obstacles that I'm still trying to get through, but I always have the motivation to overcome barriers," he said.
Those barriers aren't just technical, Quarcoo points out. They're social too, he says.
Passed over and outright insulted by employers who have judged him by his disability, Quarcoo says those experiences steered him toward the CNIB in the hope of making it easier for blind young people passionate about music to break past the barriers.
One of those young people is 23-year-old Gavin O'Sullivan.
He's one of about 10 youths involved and took part in the program's first session in March
Credit: cbc.ca