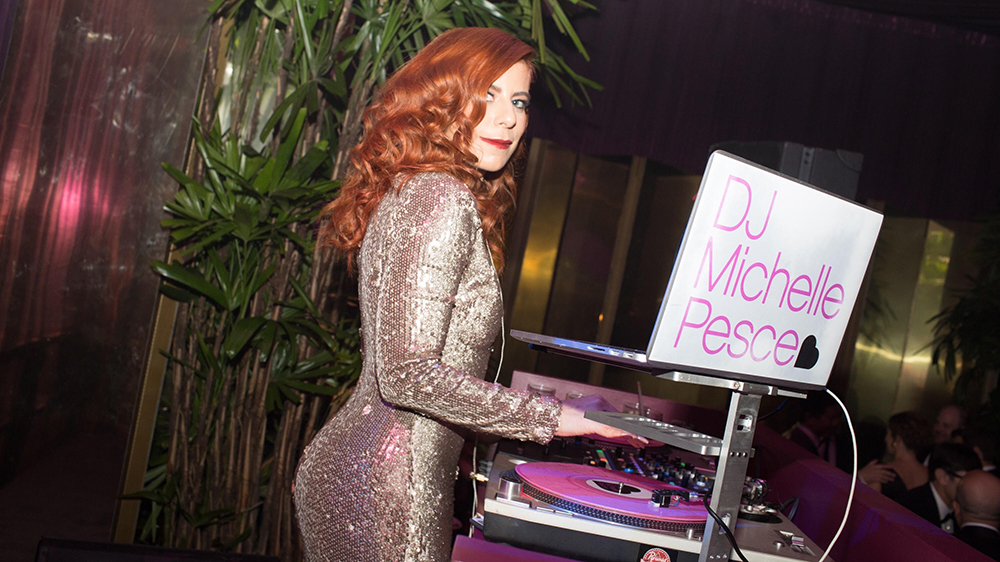 At the beginning of the year, I made the decision to no longer play songs by Michael Jackson during my DJ sets. I choose to believe that, in the wake of the HBO documentary "Leaving Neverland," you cannot separate the art from the artist when it comes to using your public platform, says DJ Michelle Pesce, one of the top DJs in Hollywood, founder of artist booking agency nona and a co-founder of woman.
Literally, my motto as a DJ has always been: if all else fails, Michael Jackson. When I DJ at an event, whether you're a guest who's 13 or 70, you know Michael Jackson and you dance to Michael Jackson. His music has long been my go-to, and for the last seven years, I've even co-hosted a monthly '80s and '90s night at the Dime called "Off the Wall."
Back when the Martin Bashir Michael Jackson TV special aired in 2003, I remember thinking about the explanation that was offered: that Jackson, a superstar at the time, had been sheltered for so long that he remained in a child-like state. Maybe we were putting a darkness on it that wasn't deserved. You want to love the person who stood for universal peace and being good to each other. You want to love someone who made such brilliant art. Improper behavior occurred but the sexual abuse was not confirmed and we all moved on. You don't want to believe these things. You consider that there's misinformation or even an agenda. But isn't that what predators do? Make you question?
When I became full-time DJ, I chose to play his music and don't recall thinking twice about it. Sure, I heard comments made over the years, but we all loved his messages, the music and the feeling that it created on the dance floor. It wasn't until October 2018 while sitting in a room in Dublin listening to an interview with journalist Maureen Orth that I knew it was time to gut-check. She wasn't being interviewed about Michael Jackson, but having done a tremendous amount of research on him, she shared, rather matter-of-factly, that he was the biggest predator she'd known.
Reality smacked me in the face. Had my own love for — and even need to play — this artist outweighed what countless victims have endured? To speak their truth and to then be vilified, ignored or forgotten.
For so many years, I chose to put this in the back of my head. With the documentary, where allegations of sexual abuse are made by Wade Robson and James Safechuck in stomach-churning details, most people are now believing the victims. But I also have compassion for Michael as a victim, as well. He too was abused and had unresolved trauma.