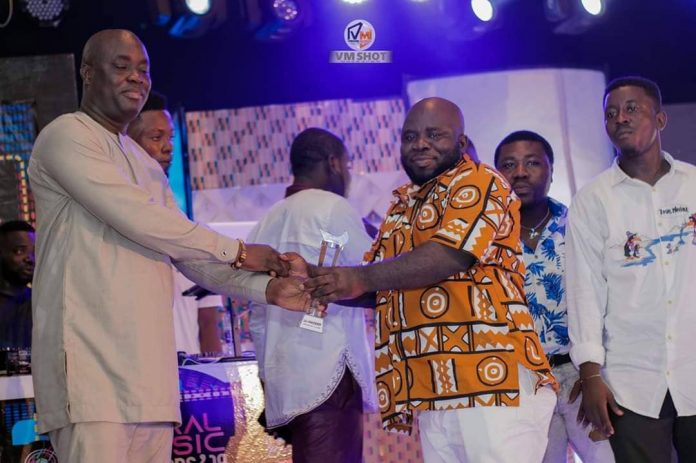 2019 Ghana DJ Awards 'Video Jockey of the Year', Richmond Pokoo known in showbiz circles as DJ Pakorich has grabbed Best Music Video Award at the just ended 2019 Central Music Awards (CMA).
DJ Pakorich, who also works with Zylofon TV, won with his debut 'Yewo Adze Oye' video, which featured Teephlow, Eshun, Renner, Koby Symple, Kahpun and Boggy Wenzday, all from the Central Region.
The award-winning video was directed by another Fante brother, Director Abbass of Dessert Films, who also works with Zylofon Media.
Other award winners on the night included Patapaa, Unda Beatz and Lokal among others.
zylofonmediaonline.com