Organizers of the prestigious Ghana DJ Awards, Merqury Republic, have once again curated a new path in event production by introducing Black Carpet for celebrity appearances at the Ghana DJ Awards instead of the usual Red Carpet.
At the 10th edition of the Ghana DJ Awards, christened Africa's Biggest DJ Event, attendees were hosted on a refreshing black carpet instead of the regular red carpet which event organizers and attendees are accustomed to.
"I'm feeling the Wakanda vibe and love the Black Carpet thing going on here, movie actor Fiifi Coleman said in an interview".
The black carpet at the awards ceremony was matched perfectly with the event's major theme color which was black. The black carpet was accompanied by a neatly designed backdrop with a black banner which welcomed attendees to the event. The Black Carpet, which happens to be the first in Ghana's entertainment circle, was hosted by Joy Prime presenter, Michelle Asante.
According to Merqury Quaye, CEO of Merqury Republic, the decision to depart from the red-carpet norm, was premised on the schemes' desire to showcase originality and emphasize the power we hold as black people.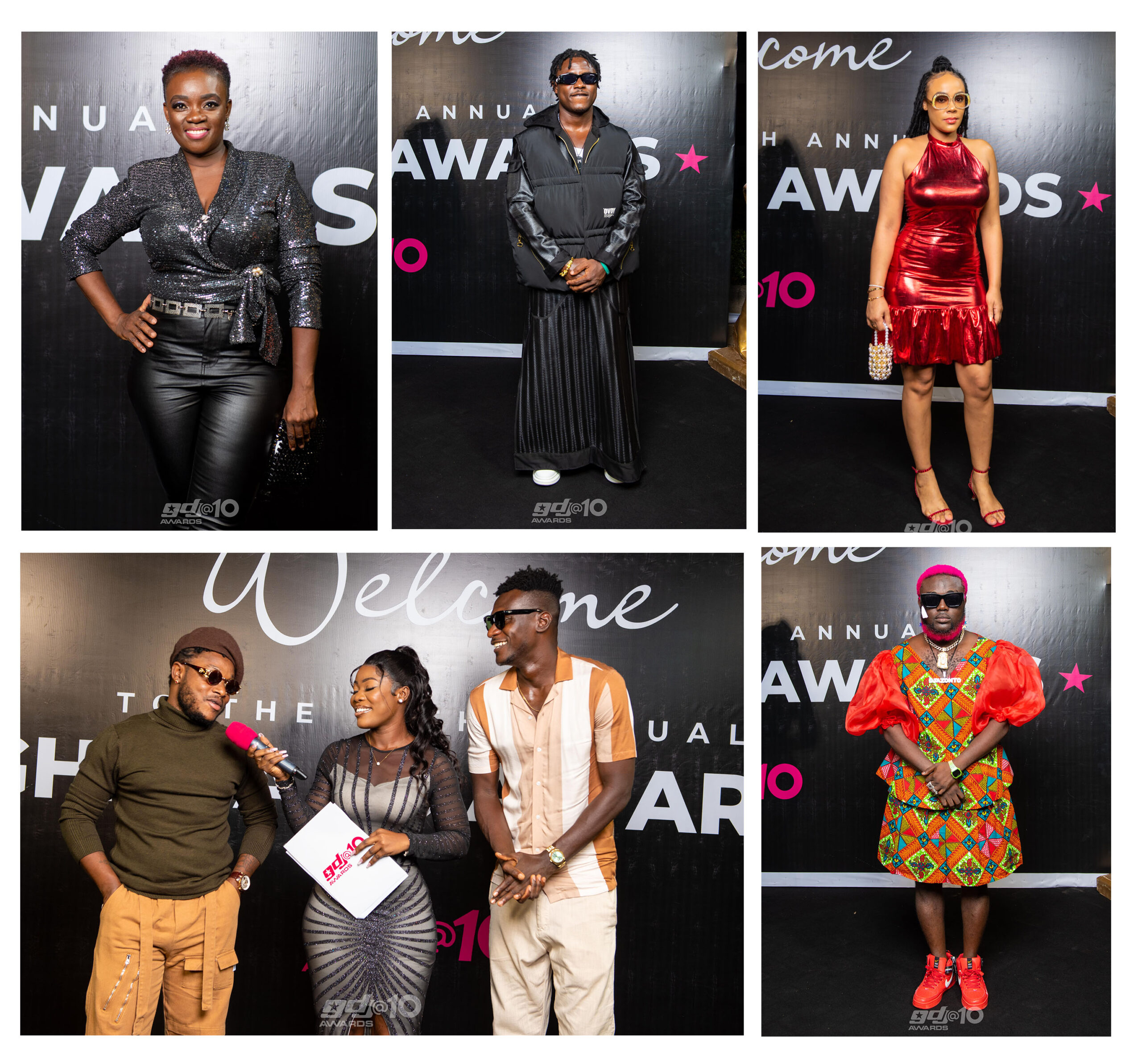 "The Ghana DJ Awards has come a long way. As part of the 10th anniversary celebration, we decided to go with the black carpet because we believe that black people hold so much power.
We wanted to use this opportunity to remind us all of our capabilities to do great and emphasis the commitment of Merqury Republic to continue discovering, educating and empowering Ghanaian DJs and other creatives across the African continent and beyond" he explained.
The black carpet hosted a great number of personalities who were fashionably dressed including actor Fiifi Coleman, Haillie, DJ Azonto, Hitz FM's Dr Pounds, actor Jeffery Nortey, DJ Aberga, Musician MzBel, Acting President of MUSIGA Bessa Simons, DJ Page, DJ Breezy, Joy FM's Kofi Hayford, and a host of other celebrities.
Quite significantly was the outfit of the winner of DJs song of the year, DJ Azonto. He appeared on the black carpet in a Kaba and Slit which he named "Kwesi Piano".
The 2022 Ghana DJ Awards crowned DJ Vyrusky as the overall Best DJ for the 5th consecutive time.