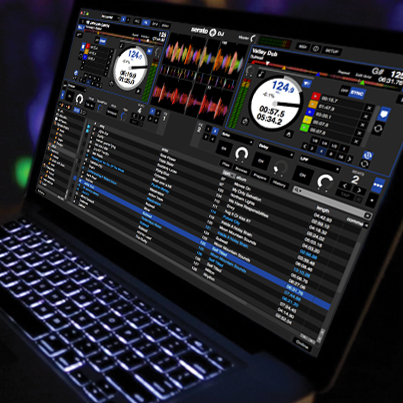 Serato just announced public betas for Serato DJ Pro 2.1 and Serato DJ Lite 1.1. The updates include a brand new expansion pack called Serato Play that lets you DJ using just your laptop by giving you a mixer interface, keyboard hotkeys and DJ splitter cable compatibility.
The latest versions also include Tidal music streaming integration which lets you play any tune from the Tidal catalogue straight from within Serato DJ Pro or Serato DJ Lite.
Serato Play is a US$39 expansion that adds three-band EQs, filters and a crossfader, plus new hotkeys for controlling them using your keyboard. You can also enable output splitting, which lets you use a DJ splitter cable.
This "splits" your laptop's stereo output into two mono outputs: one goes to your headphones, one goes to your speakers. This lets you prepare and cue up your next track in your headphones without affecting what's coming out of your main speakers, which makes it possible to spin with Serato DJ without a controller, interface or mixer connected.
Serato DJ Pro 2.1 beta and Serato DJ Lite 1.1 beta are now live. Serato Play is also available for US$39 and comes with a free trial. Check the Serato DJ site for more details