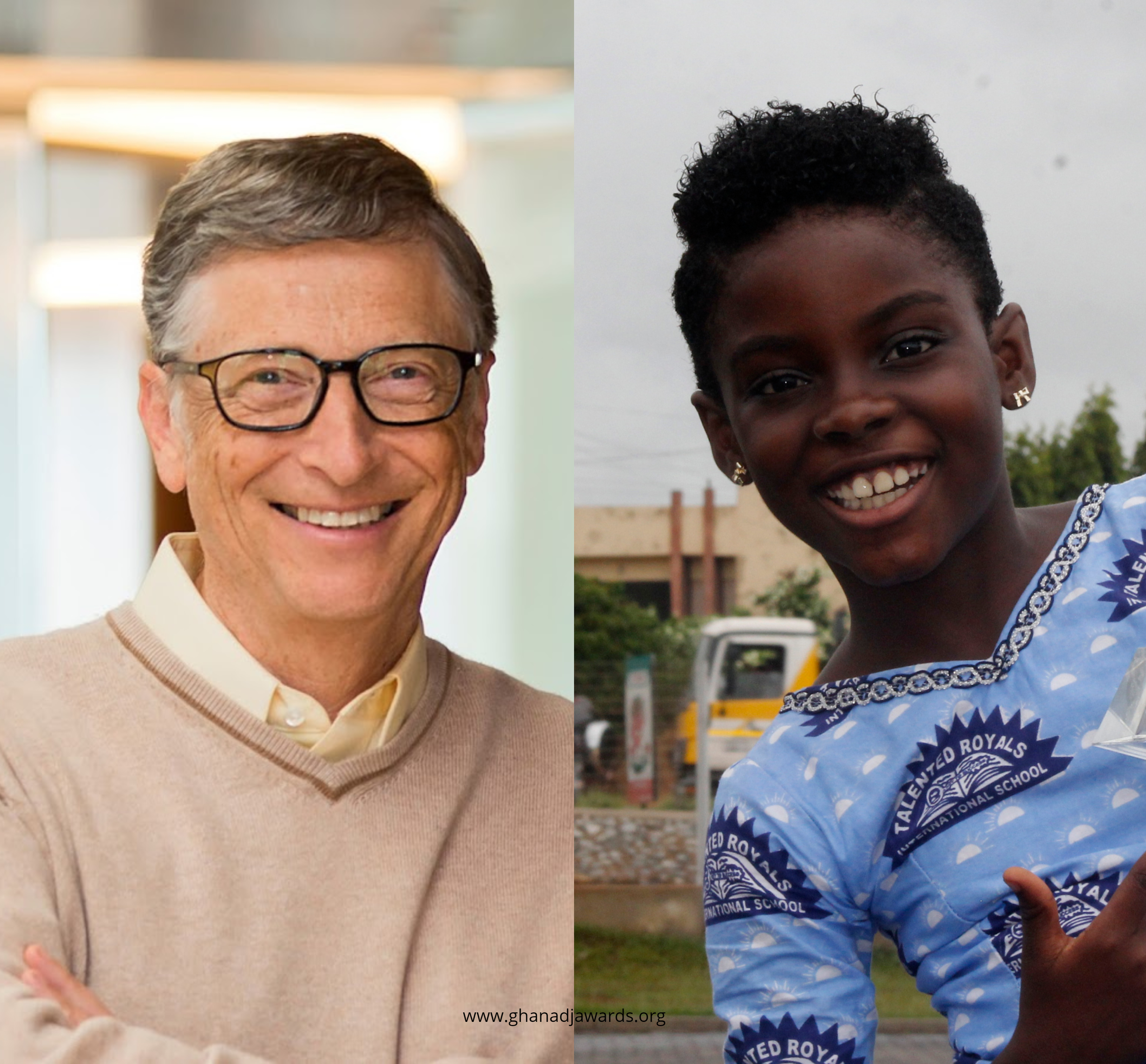 Ghana's youngest DJ and global sensation, Erica Tandoh popularly known as DJ Switch, has landed in the United States of America flying the Ghanaian flag high as she gets set to perform at Goalkeepers 2018 in New York on September 26.
At Goalkeepers 2018, the Discovery of the year award winner at the 2018 Ghana DJ Awards Festival who got featured on the BBC recently will meet and perform before great personalities including $98.3 billion worth Bill Gates, Ed Sheeran, King Kaka, David Sengeh and Mellisa Gates as world leaders gather for the UN General assembly.
The Goalkeepers initiative, launched in September 2017, uses stories, data and partnerships to highlight progress towards the Goals, hold governments accountable and foster new leadership. The initiative tracks progress using the following indicators: poverty, stunting, agriculture, maternal mortality, under-five mortality, neonatal mortality, HIV, tuberculosis, malaria, neglected tropical diseases, family planning, universal health coverage, smoking, vaccines, education, gender equality, sanitation, and financial services for the poor. The Gates Foundation has committed to issuing the report every year until 2030.
The Goalkeepers Global Goals Awards will be presented on September 25, the evening before the Goalkeepers daytime event. In partnership with the Bill & Melinda Gates Foundation and UNICEF, the awards will celebrate outstanding youth-focused work around the world that is directly linked to the 17 Global Goals. The four award categories include the Progress Award, Changemaker Award, Campaign Award, and Global Goalkeeper Award.
Rapper Common, American actress, activist and author, Gabrielle Union, expressed their perennial love and support on Twitter for the rising DJ, who won the Discovery of the year at the 2018 Ghana DJ Awards.
Check out DJ Switch rehearsing ahead of