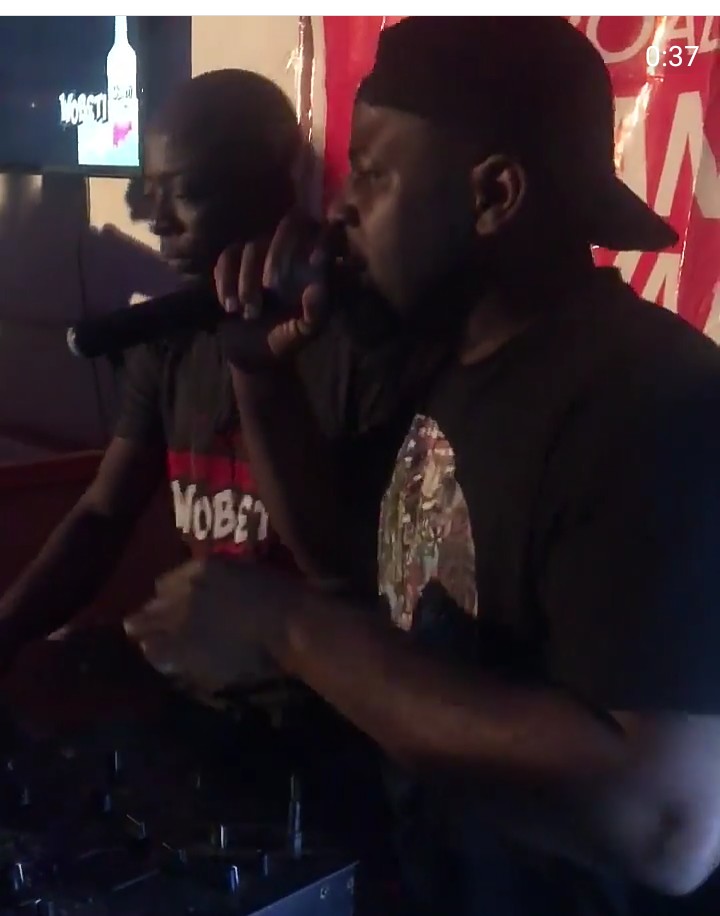 Ghana DJ Awards Pub Fest shook the city of Koforidua on Saturday with High Definition sound from LG X Boom.
Invigorated by Special Energy drink, amazing disc jockeys thrilled the crowd that gathered at Daddy's Bar.
DJ Atopa, DJ Olasty, DJ Stunt, and DJ Typher provided back-to-back mixes that kept fans jamming till daybreak.
Rapper Opanka performed some of his hit singles at the Ghana DJ Awards Pub Fest to the delight of the crowd.
He dished out songs like 'Taste', 'Holiday', 'Boo Bi Yede' and many other popular tunes.
Ghana DJ Awards Pub Festival is sponsored by LG X Boom, Special Ice Energy Drink and Melcom Ghana,
The annual Ghana DJ Awards, Africa's biggest DJ Festival, is organized by Merqury Republic.
Theme for this year's celebration is 'Party In Ghana'.
Follow @ghanadjawards on all social media platforms for updates.