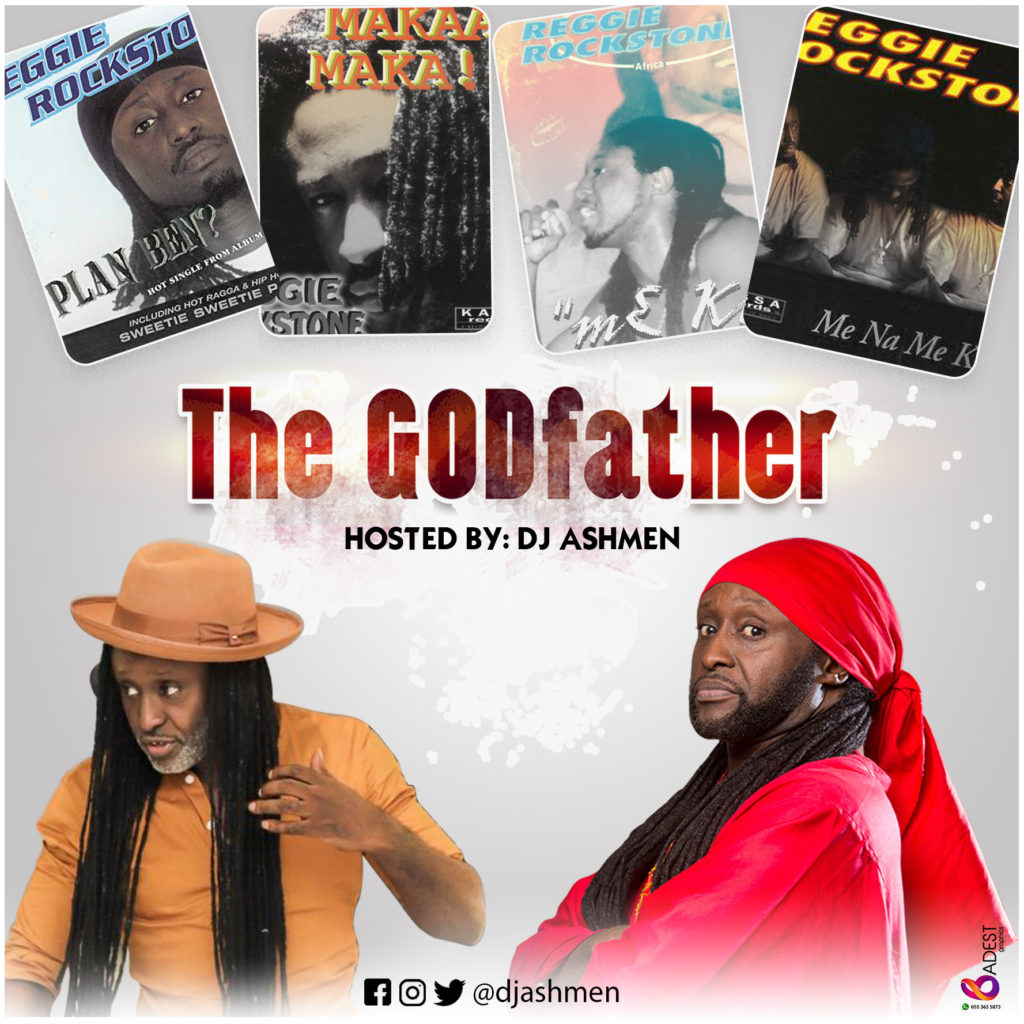 DJ Ashmen has eulogized Reggie Rockstone, the man described as the 'grandpapa' of hiplife, with a mix-tape feature a great selection of Reggie's songs.
DJ Ashmen, recognized an authority when it comes to archival data on Ghanaian songs, believes this mix-tape on Reggie is in honour of the legend and also, the new generation of ¨hiplifers¨, will take one or two cues from him stock. .
¨I realized Ghanaians don't appreciate veterans and pacesetters. Ghana is the only country where experienced people are called ¨Outdated¨. Yes Reggie is not outdated; he has new songs with some of the new guys like Sarkodie and co. He even has hits with hiplife group, VVIP even after years of doing music¨, he said in an interview with Alfred Obeng Dompreh.
¨I did this ¨GODfather mixtape¨ to honor his good works and also for the new generation to listen and learn something from him¨, Ashmen added.
"I even celebrated him on radio last year but this time around, I want to put it on record¨, says the Zylofon FM DJ.
¨No! There are more in the pipeline which I won't disclose now, so my fans and lovers of Ghana music (Hip Life & High Life) should be on the look out¨
Michael Mensah Ashley as DJ Ashmen is affectionately called gave a brief history of Reggie Rockstone´s music career:
¨Reggie's first album was in 1997 which featured songs like ¨Tsoo boi¨ and ¨Agoo¨ as the biggest hits. The Album title was ¨Makaa Maka. In 2000, he dropped ¨Meka¨. The album also housed songs like ¨Mede bebom¨,¨Se wope noa¨, ¨Meka ama no ashe wo¨, ¨Mensesa & Mapuoka¨.
¨ In 2004 he dropped an album to announce his retirement after the death of his father dubbed ¨Last Show¨. That album had songs like ¨Ashi me¨, ¨Last Show¨, ¨Kakye (Ah)¨ (Which featured Kk fosu) & Mmosuo¨, Ashmen continued.
DJ Ashmen is of the opinion that hiplife is dead and he faults Ghanaians for burying that genre of music. "Ghanaians are notorious for neglecting their own while adopting that of other", he lamented.
Check out the GODfather mixtape by DJ Ashmen: https://t.co/9O7J6EkeRZ?amp=1