The governing body of Ghana DJ Awards on 10 August announced new 12 member board for the awards scheme.
The board includes entertainment professionals and stakeholders ranging from sound engineers, veteran DJs, broadcasters, music promoters and tastemakers.
Individuals who made it to the board include Nii Ofori Tackie (Alordia Promotions CEO), Abeiku Aggrey (Kaya Tours CEO), Rev. Azigiza Jnr. (veteran DJ), Leonora Buckman (Women In Performing Arts president), Alexander Luterodt (Soundcheck Ent. CEO) and Ola Michael (Despite Media presenter). Other members are Joseph Essien (veteran DJ), Hubert Kofi Anti (sound engineer), Rab Bakari (veteran DJ), Victor Akpeke (DJ), James Neequaye (DJ) and Kwame Adu Gyamfi (DJ).
"The Ghana DJ Awards Board is a professional honorary governing body with the stated goal of advancing the arts and science of Disc Jockeying and music promotion in Ghana," a statement by Ghana GJ Awards reads on Instagram. "The purpose of the board, since it was formed in 2012, has been to steer the affairs of the Ghana DJ Awards, which has over the years, been the meter DJs have used to measure their performance during a year under review."
The new board members will jointly supervise the activities of the organisation and will also ensure the company's success, while meeting the appropriate interests of its shareholders and relevant stakeholders.
Meanwhile, this year's edition of Ghana DJ Awards will take place in November. Last month the organisers also announced a battle between the country's two best DJs, which will take place at the event. More details about the awards ceremony will be announced in due course.
Ghana DJ Awards is produced by Merqury Republic.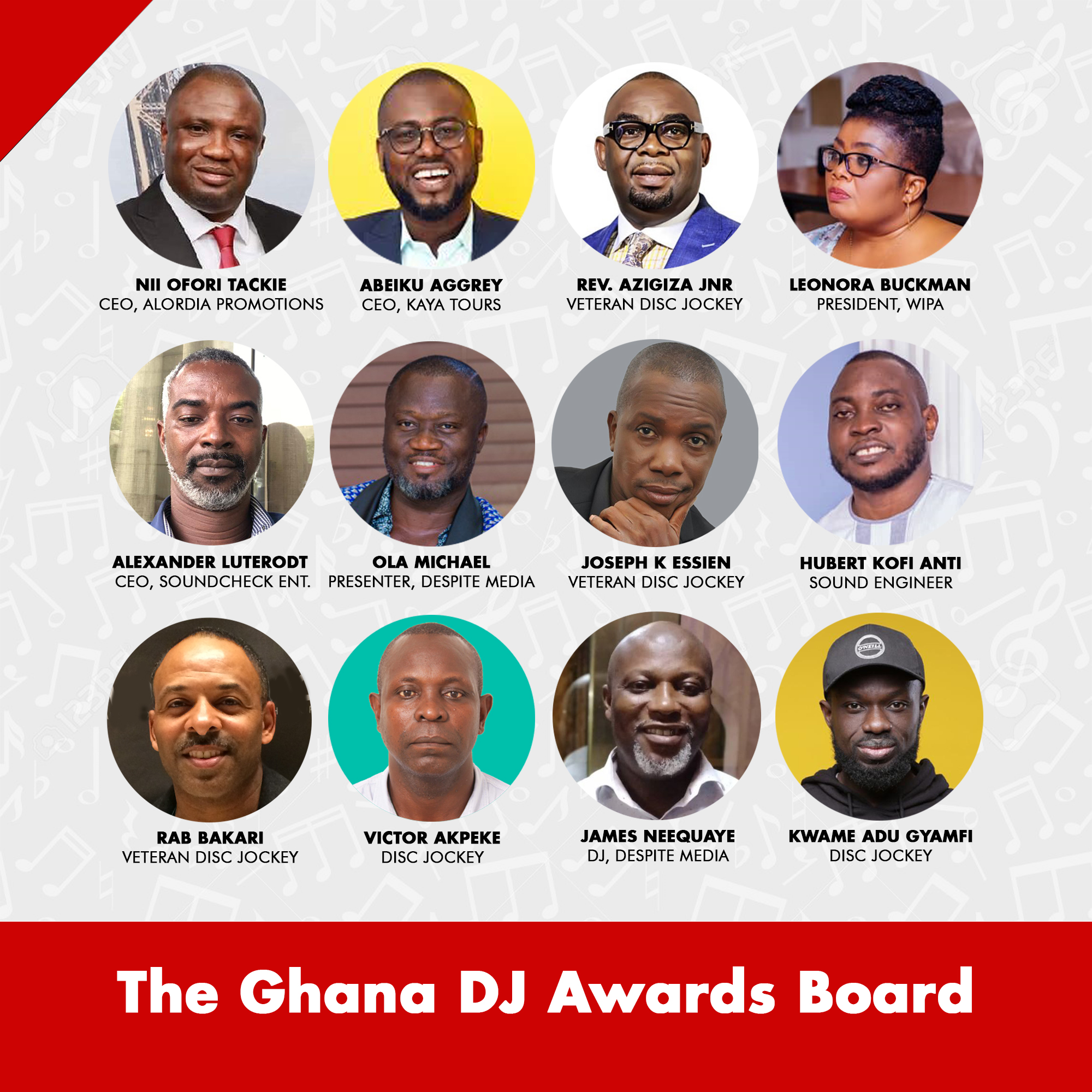 Watch: Ghana DJ Awards Board Member, Abeiku Santana Talks About DJs