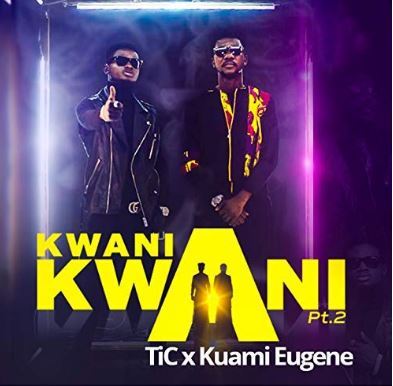 Veteran Ghanaian musician, Tic, has heaped praises on DJs in Ghana for their efforts in making 'Kwani Kwani' a global banger.
The original song became a household song in Ghana and Africa in 2003.
Last year, Tic decided to record a part 2 of 'Kwani Kwani' with Lynx Entertainment signee, Kuami Eugene.
The remix of the song caught the hearts of many music lovers in Ghana and across the world.
'Kwani Kwani' part 2 has clocked over 2 million views on YouTube.
Reacting to this new feat on social media, Tic thanked his fans and the media especially DJs for promoting the tune.
'Big up all fans including the media, DJ's in Ghana, Africa and across the globe. My partners in crime @KuamiEugene @LynxGhana crew @TNR_Ghana crew and the special talent @5tevenfilms for the perfect cinematography. Geeezzzz 🙌🏿🙌🏿🌎🙏🏿✊🏿. Stay tuned for more #FOREVER is coming 💥💥💥', he posted.
Music video for 'Kwani Kwani' part 2 featuring Kuami Eugene was released on September 7, 2018 on YouTube.
The video was shot by 5teven Films.
By: Maxwell Amoofia/ ghanadjawards.org