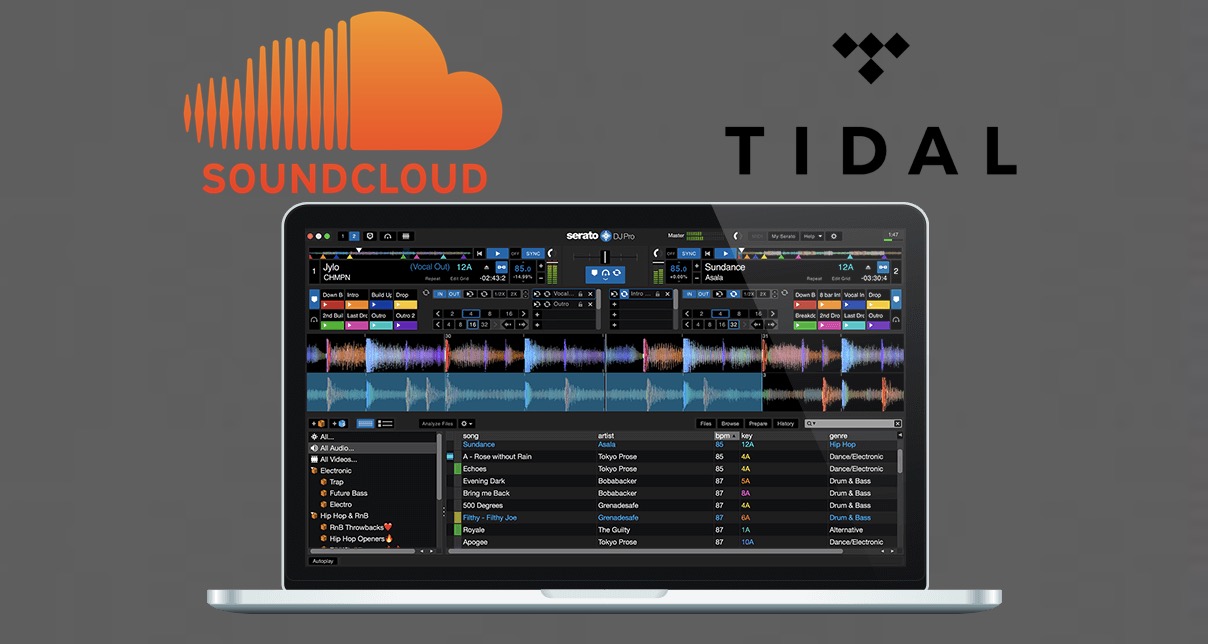 Streaming giant, SoundCloud has announced a partnership with Native Instruments, Serato, Virtaul DJ, Hercules, Mixvibes and DEX3, revealing that you can now stream SoundCloud's catalogue directly into the DJing software. SoundCloud are offering hgh-quality AAC 256kbps streaming for anyone who has a SoundCloud Go+ subscription. "Until recently, digital workflows for DJs were limited to downloads and physical media, but streaming workflows are the future," said Kerry Trainor, Chief Executive Officer, SoundCloud.
Details of how the streaming infrastructure will actually work are yet to be announced – we assume the files will cache to avoid any dropouts. It will be interesting to see how SoundCloud integrate the 190 million tracks on its platform into DJ software GUI.
Pedram Faghfouri, Director of Products, Traktor added: "Native Instruments and SoundCloud share a vision to inspire and empower music lovers and creators so we're excited to work on this milestone integration.
"The news means more users will be able to seamlessly go from inspiration to creation, whether a first time DJ, hobbyist or professional. User feedback and collaboration is central to the development of all of new Traktor products and services and streaming has been a hot topic across our audiences.
"With over 500,000 Traktor users and new hardware and software released today, we're pleased to continue pushing the boundaries of what's possible with digital DJing and look forward to sharing more on this integration early next year."