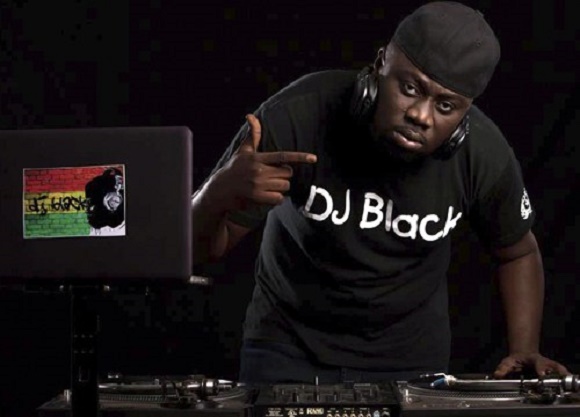 Fans of rap have been going ballistic since the host of Open House Party on Joy FM, DJ Black, released his list of Top 50 rappers in Ghana.
The list, released in the wee hours of Thursday, by one of Ghana's most celebrated DJs, was greeted with a lot of mixed feelings with some suggesting, that some names ought not to be on the list or while others want the list rearranged.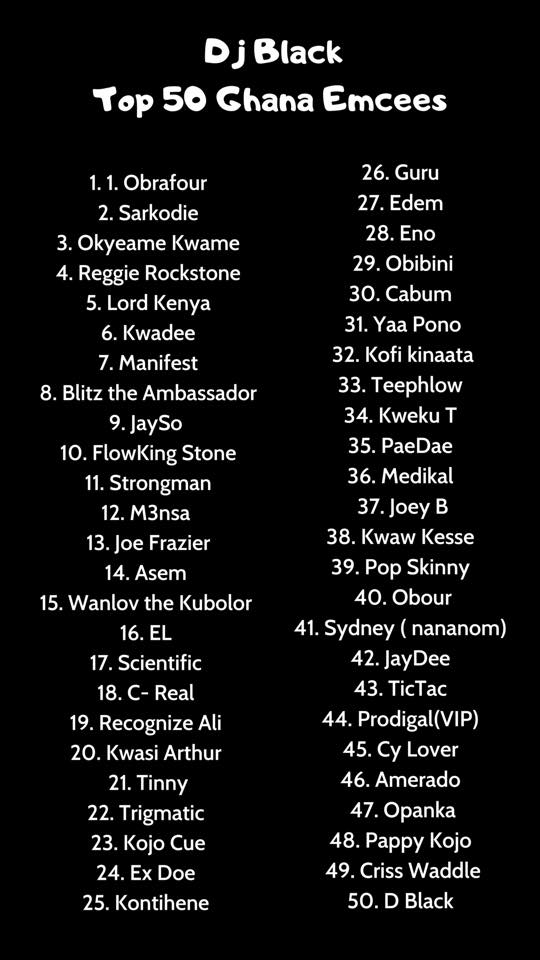 DJ Black has, however, tasked the complainers of his list of top rappers to create their own.
Speaking on the Cosmopolitan Mix on Joy FM, Thursday, he said that the list and its arrangement are based on his criteria and rankings.
"This list is in my order so it's my choice. It is based on their skill, dexterity and of course, most of these artistes have freestyled in front of me before so that's how I got my list," DJ Black said.
'Other people creating their lists will generate a needed conversation in the industry, he told Mamavi Aboagye, host of the show.
Recently, radio stations, emcees and DJ's around the world have been putting out their list of Top-50 rappers in the world.
DJ Black, however, decided to limit his list to Ghana.
Many people are unhappy with the positions of some rappers on the list but DJ Black believes they are taking the list out of context.
myjoyonline.com