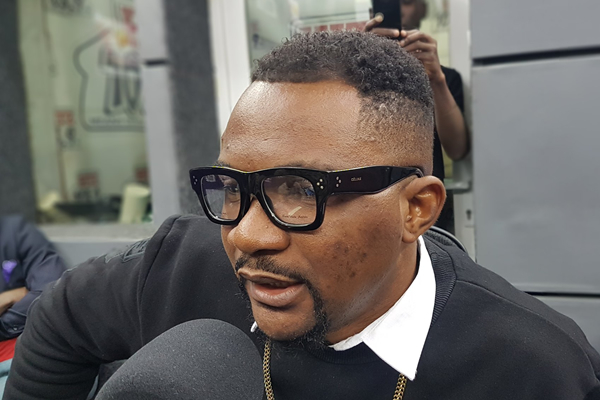 Artiste manager and showbiz critic, Mr. Logic, has slammed individuals claiming that DJ Switch did not deserve to win 'DJ of the Year'.
The 11-year-old disc jockey beat competition from all contenders to grab the award at the 2019 Ghana DJ Awards.
Commenting on DJ Switch's win in an interview with SammyFlex, Mr. Logic, who said he wasn't a fan of the awards till DJ Switch won, asked Ghanaians to stop intimidating the young girl.
'What is experience? Knowing the song, knowing the collection, knowing the moods, knowing your music, knowing your machine. That is the DJ. All these arguments they are making…I pick it from the point of intimidation', he said.
Mr. Logic also lambasted critics of DJ Switch's win who claimed that she was too young to win the award.
'Does it matter?….That is our problem. In Ghana when you become big at a certain age..[they say] you're small, you're a kid, you don't deserve. That is the problem', he bemoaned.
The showbiz critic stressed that DJ Switch deserved to win the 2019 Ghana DJ Awards 'DJ of the Year' and her victory made him change his negative perception about the awards scheme.
'Let's motivate DJ Switch. She deserved that win. The DJ Awards I have not been following them but DJ Switch has made me fall in love with the whole award', Mr Logic revealed.
On the night of the 2019 Ghana DJ Awards, DJ Switch grabbed the 'Best Female DJ' and the 'DJ of the Year' awards.
Check out Mr. Logic's interview below: