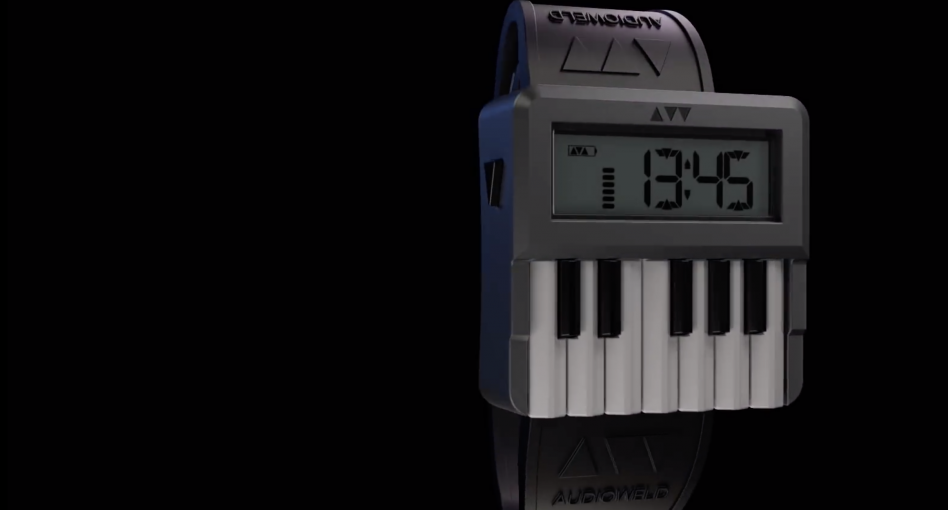 Synthwatch is the world's first wristwatch synthesiser. Answering the question of what gift to buy the producer in your life who already has everything.
The kit, produced by Audioweld, is basically a portable synth with octave keyboard on the front panel that fits around your arm and is aimed at real-time play, so the wearer can improvise tunes wherever they go.
We're not sure what this means for public transport, but by downloading an accompanying app for iOS or Android you'll be able to sequence, record and store your music with the device, which can also be connected to a broad range of speakers and amplifiers.
Full details are over on the Kickstarter page, with pledges for the actual watch coming in at €450.