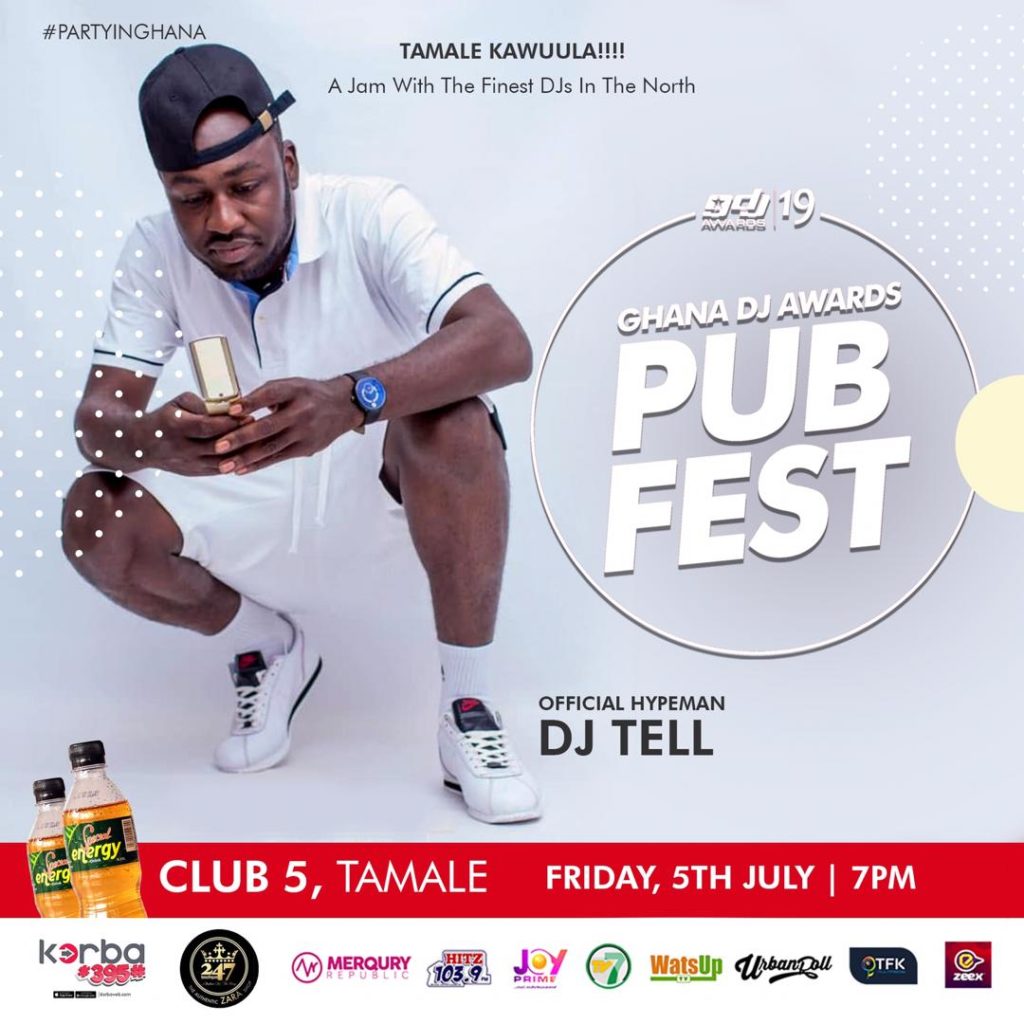 In some few hours, Tamale will experience a musical eruption that will echo throughout the city on Friday.
This will be made possible by the Ghana DJ Awards team as they storm the north of Ghana with the unforgettable Pub Festival.
All top DJs in Tamale and from surrounding areas will gather at Club 5 to thrill patrons at the event.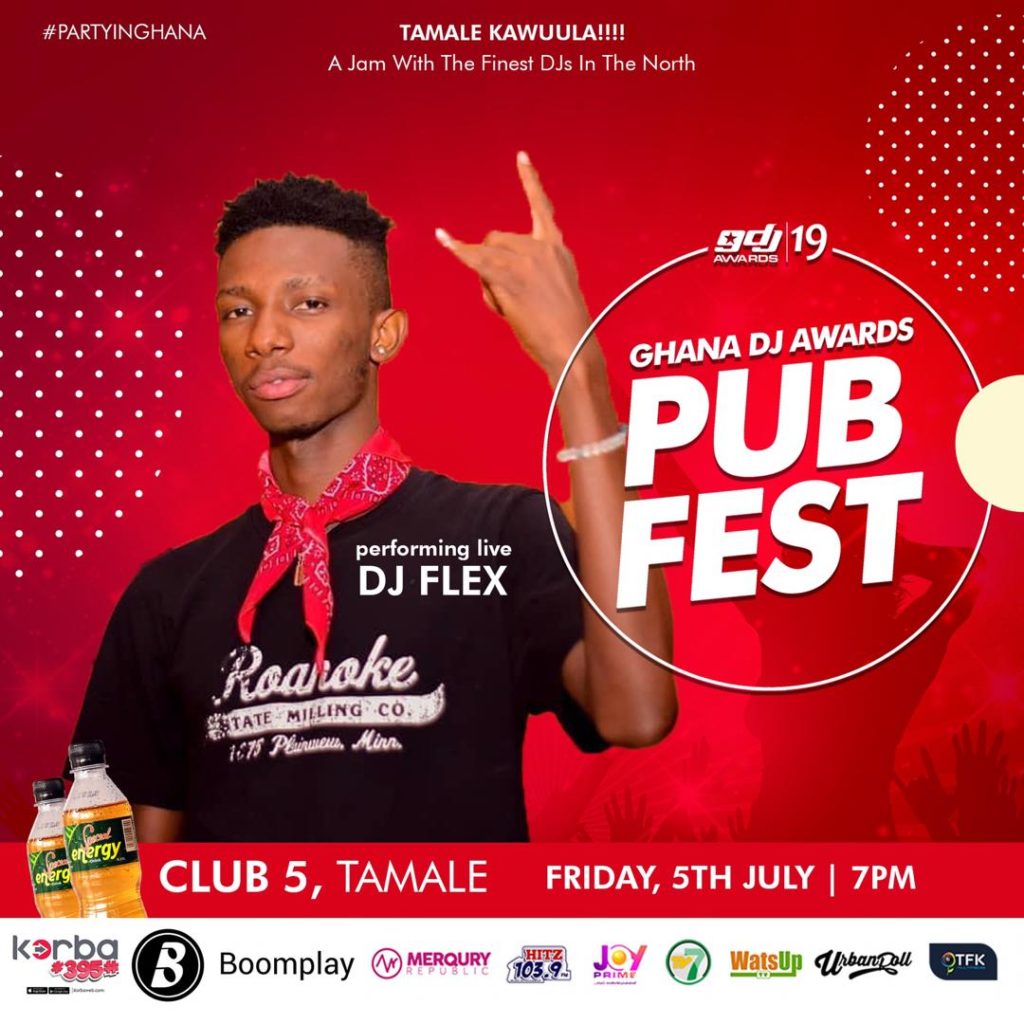 DJs billed to perform include DJ Bone, DJ Flexx, DJ Tobile, DJ Splash, DJ Cupid and DJ Tell who will serve as the official hypeman on the night.
Patrons will not only enjoy back-to-back mixes from the finest DJs but stand a chance to win amazing prizes from sponsors.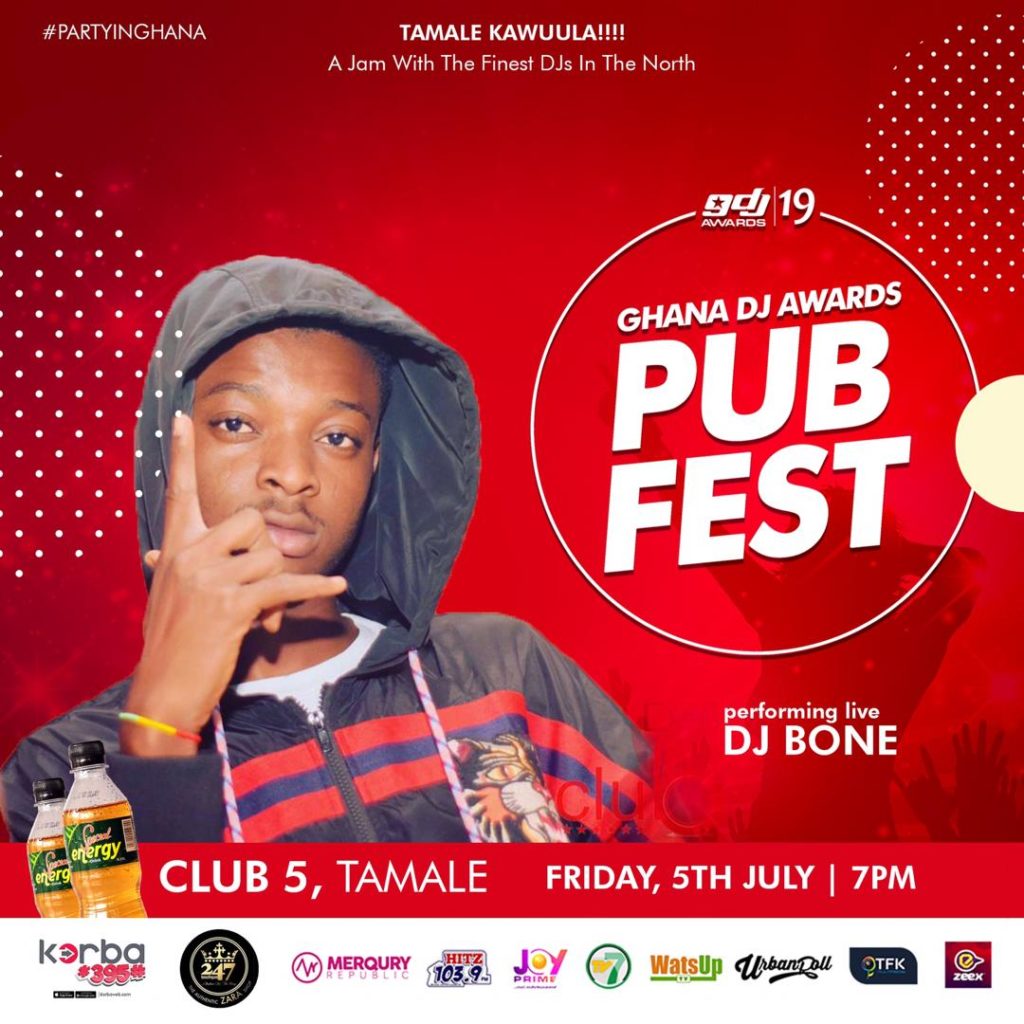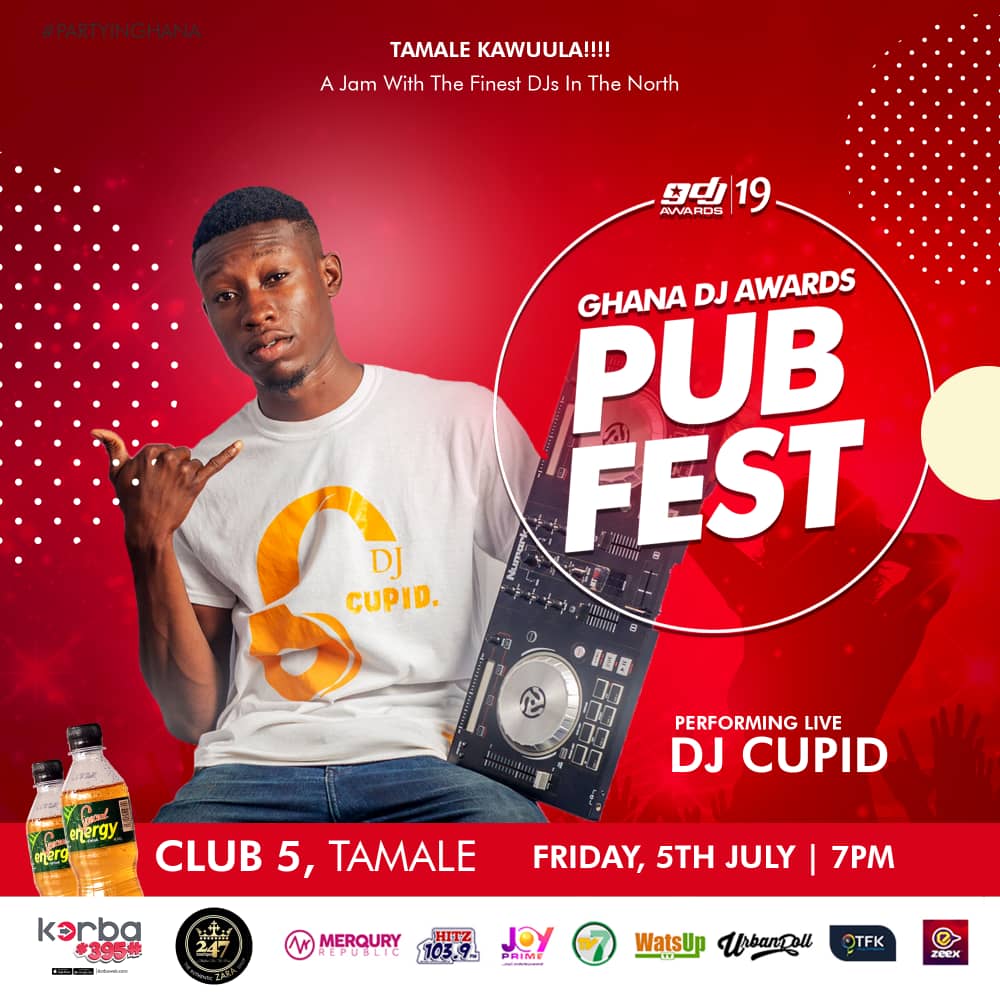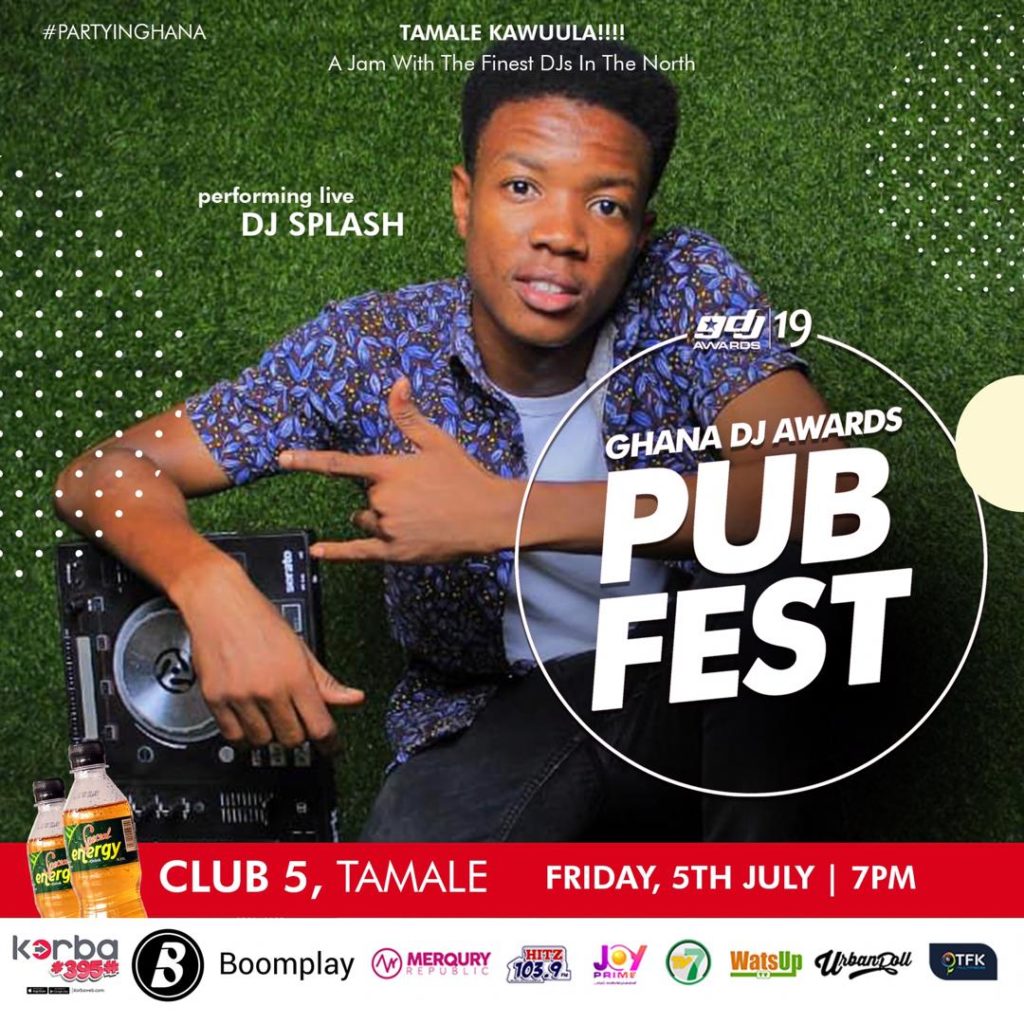 The Ghana DJ Awards Pub Fest in Tamale draws the nation closer to the announcement of nominees for this year's awards.
An official publication on all categories and nominees is expected in three weeks.
This year's event is being sponsored by Korba *395# , Special Ice Energy Drink and Boomplay.
Media partners include Hitz FM, Joy Prime, TV7, WatsUp TV, TFK and Urbanroll.com
The annual Ghana DJ Awards is organized by Merqury Republic and the theme for 2019 is 'Party In Ghana'.