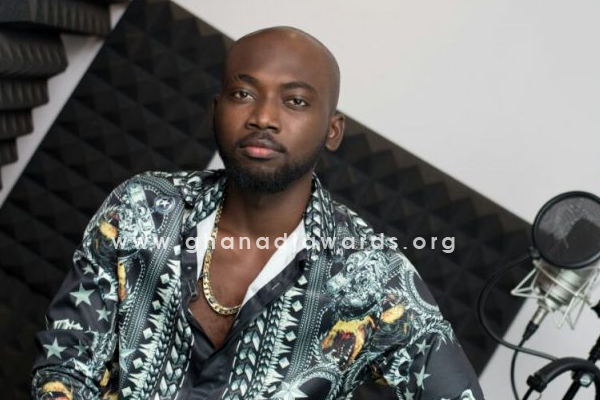 'Go DJ', an uptempo rap song performed by talented Ghanaian upcoming rap act Kula, has been announced as an official theme song for Ghana DJ Awards 2017.
The announcement was made by Hitz FM flagship Drive host Merqury Quaye who doubles as Head of Operations for the Ghana DJ Awards during an interview with Kula on the 'What's Trending?' segment with Doreen Avio.
Kula had gotten attention of top DJs after release of the song that appreciates all Ghanaian DJs. The song is creating a lot of buzz as its being played all over: On radio, in pubs, clubs and even being featured on various DJ Mixtapes.
During the interview Kula said, "The idea for this song just hit me out of nowhere. I put it on Facebook that I want to do a song for the DJs so if you're a DJ or you know any DJ you'll like me to send shoutouts to, just comment his/her name. I got so many comments, I even had to delete the post because the names were too many. I then went to the studio, recorded the song and released it the next day".
Merqury Quaye, encouraged DJs out there to help push Kula, stating that he is "an artiste to push".
Prior to the announcement,  a number of DJs including DJ Godday & Mr. Shark had advocated on social media for "GoDJ" to be made Official Theme Song for the Ghana DJ Awards.