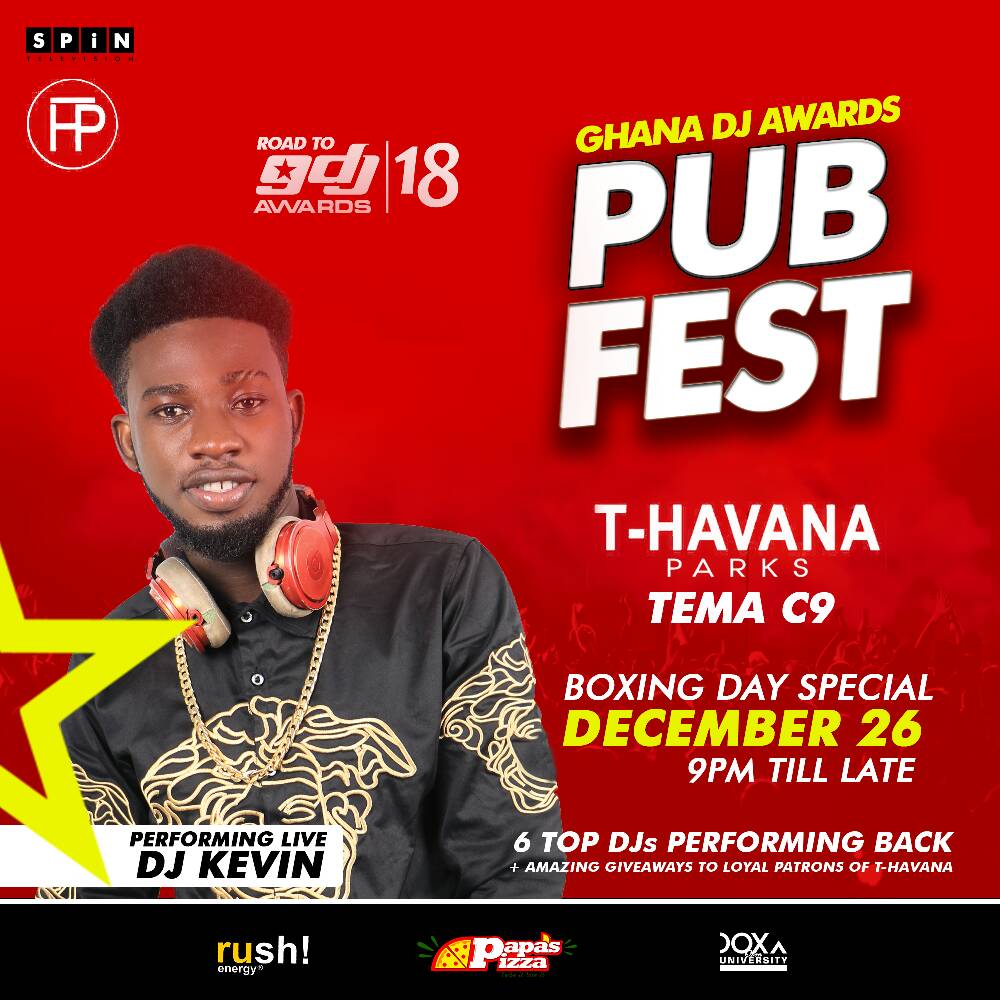 The road to the 2018 Ghana DJ Awards gets exciting each time the Pub Fest train makes a stop at any of the clubs or pubs in Ghana.
To help our numerous fans enjoy the festive season to the fullest, the train is making another stop in Tema.
The entire Ghana DJ Awards team will lit the harbor city red on Boxing Day, 26th of December, 2017.
T-Havana in Community 9 will be the venue for this spectacular night of music and performances from the most gifted fingers in Ghana.
There will be uninterrupted spinning from T-Havana's resident DJs; DJ Nash and DJ Bone starting at 9pm prompt.
If you've ever seen Merqury Quaye and DJ Kevin on stage, you'd agree that anyone coming for the boxing day Pub Fest will need an extra pair of dancing shoes.
Discovery of the Year at the 2017 Rush Ghana DJ Awards,  DJ Kevin will be present to keep the place electrified.
Recently crowned winner of the Hitz Fm Hottest DJ competition, DJ Obina will also ensure that the fire blazes till you fall out.
There will be performances from some of your favorite DJs including DJ Massive and DJ Ikon as well.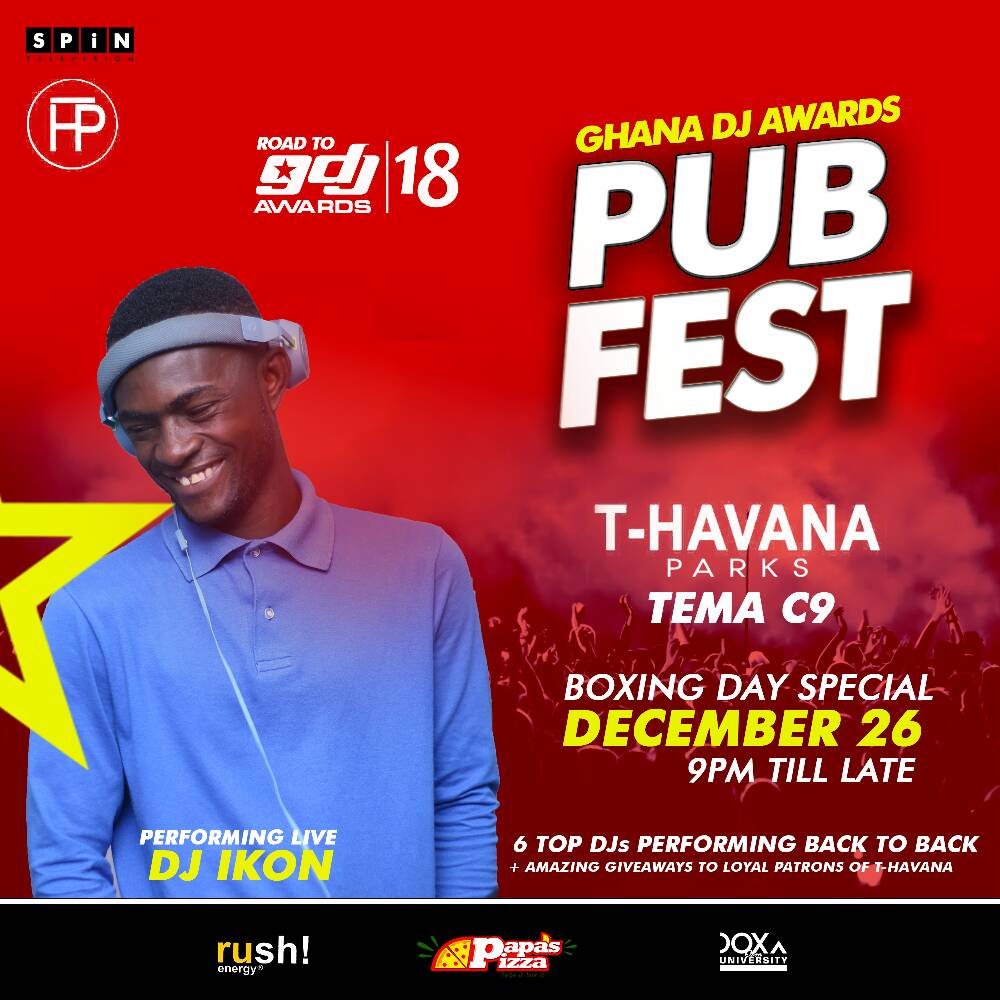 www.ghanadjawards.org/Maxwell Amoofia