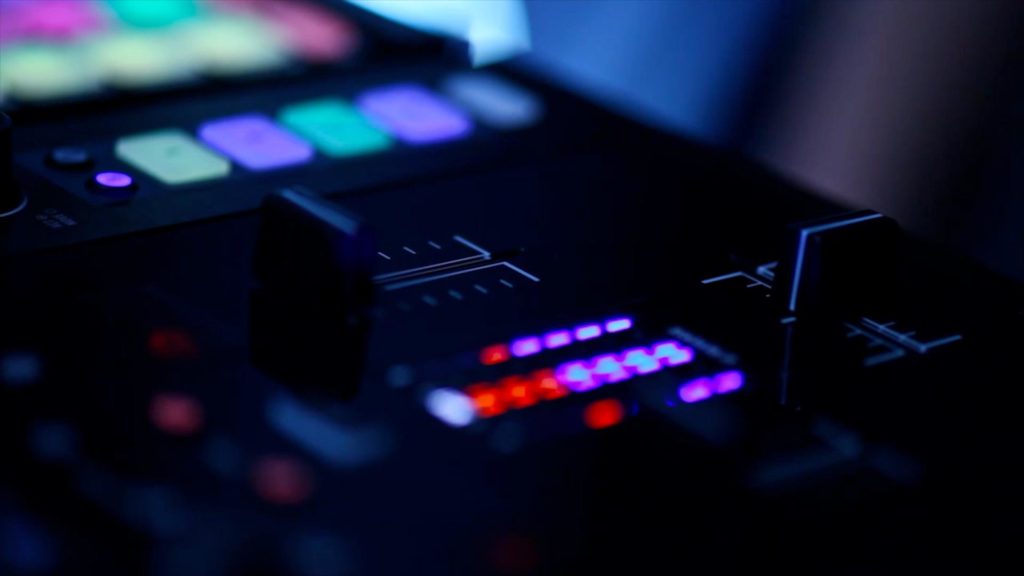 Just a reminder that Ghana DJ Awards is going to be at Kings & Queens Pub in Winneba this Saturday with Ghana's nation-famous mobile and event DJ showdown, Pub Fest, on Saturday, 2nd March from 8pm – and we'd love to see you there.
As a part of the buildup to the Ghana DJ Awards night, Pub Fest is a huge mobile and Pub DJ-focused event, featuring introduction of DJs, dance contests, battles and of course parties. It's a must-visit for any serious event DJ and fans who love the art of Disc Jockeying.
Under the theme Party In Ghana, Pub Fest is a great chance to bump into us and meet face-to-face with your favorite DJs, take selfies and stand the chance to win giveaways from our sponsors Special Energy Drink, Melcom and Prince Collection.
This weekend's DJ lineup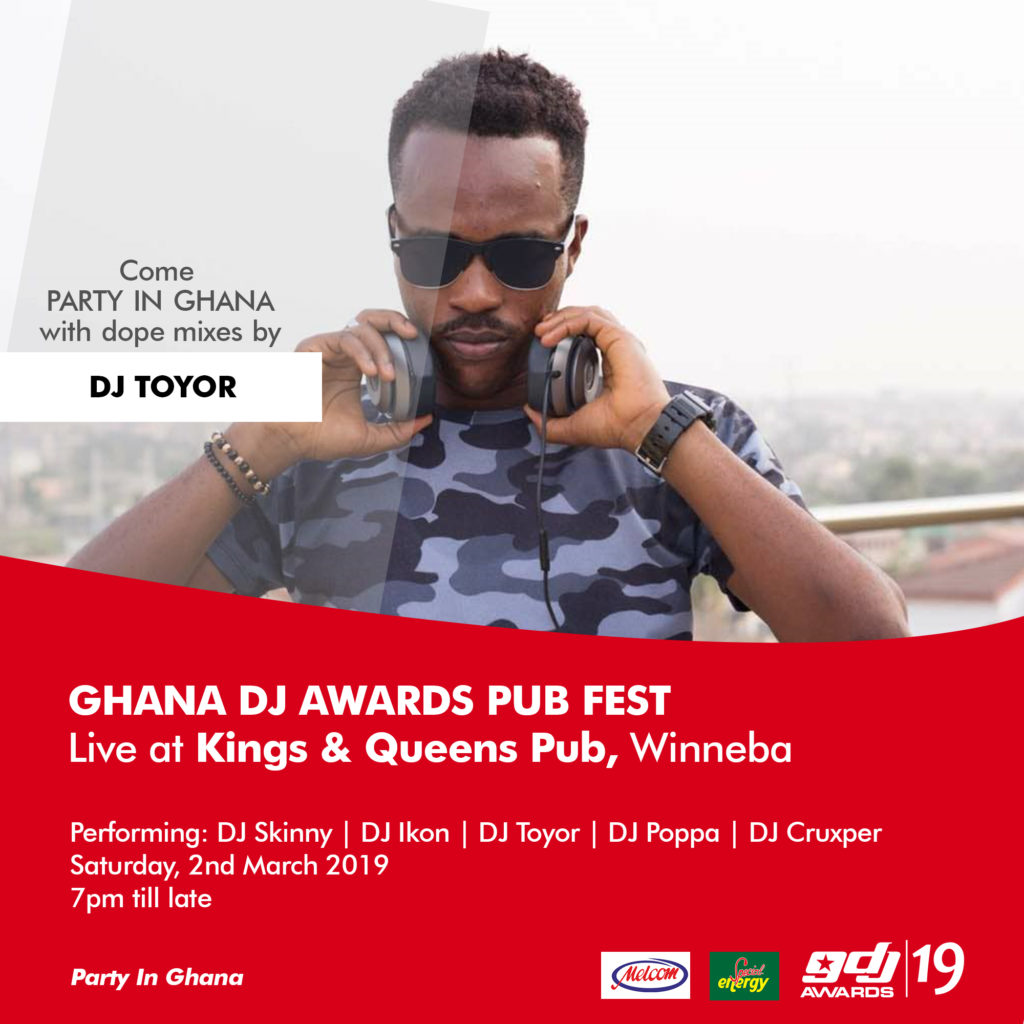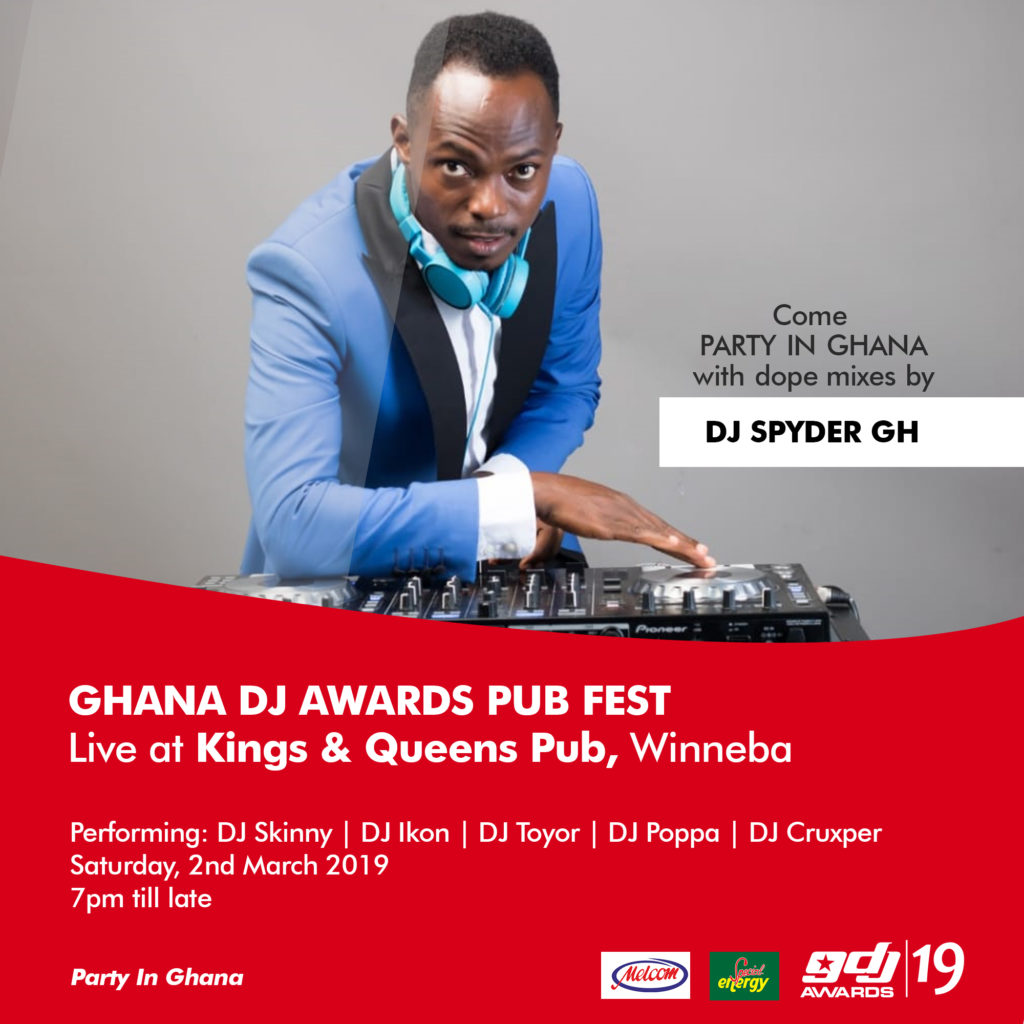 How to get involved
You can check out updates here.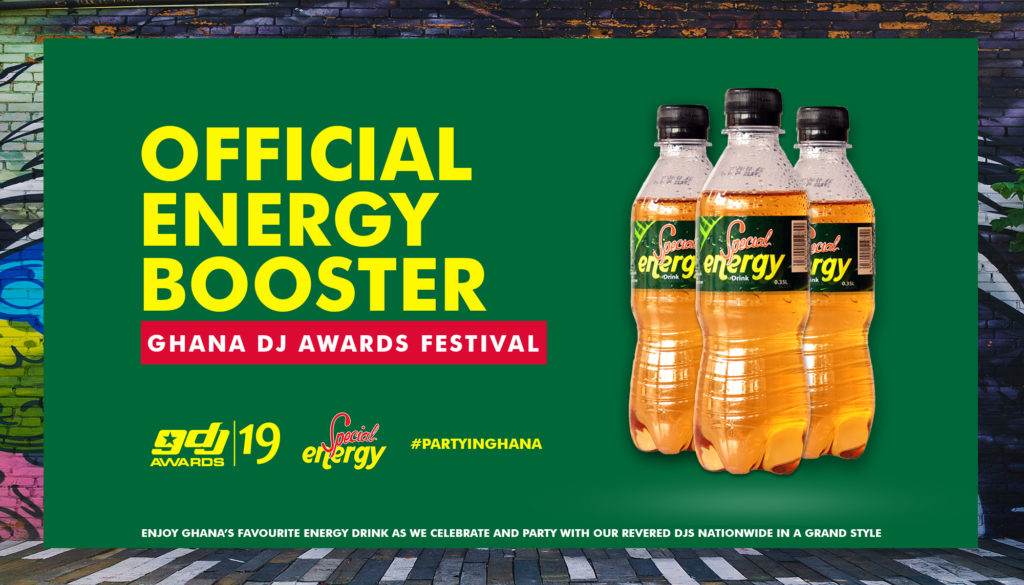 So… will you be joining us in Winneba this Saturday?
Are you interested in attending Ghana DJ Awards Pub Fest this Saturday? If so, what are you most looking forward to checking out? Let us know in the comments.