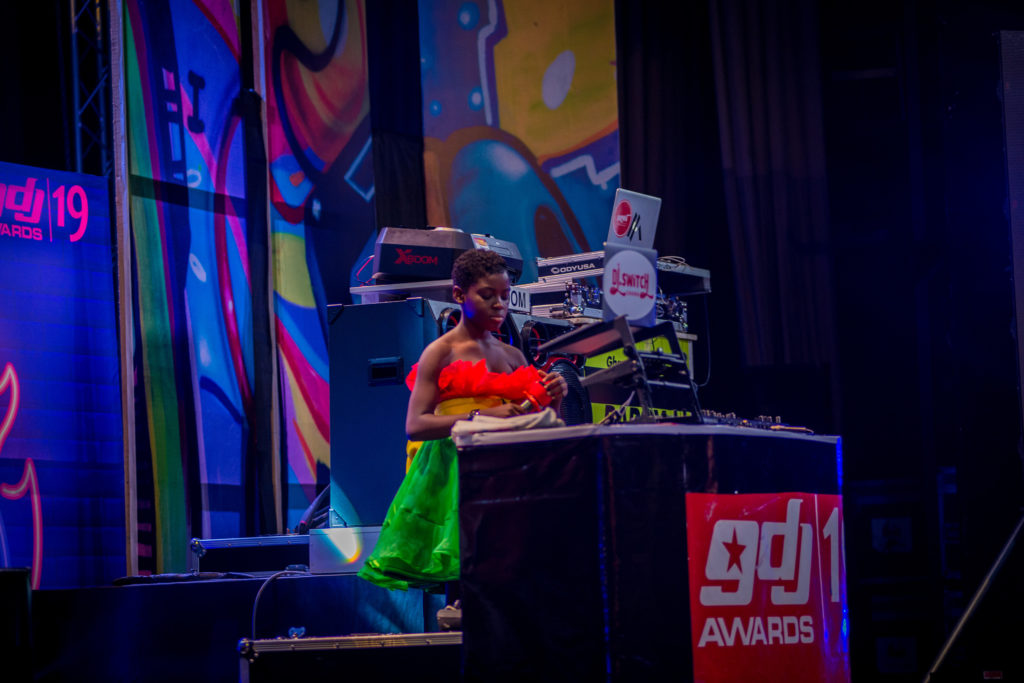 2019 Ghana DJ Awards 'DJ of the Year', DJ Switch will stop at nothing to prove her versatile talent.
The 11-year-old disc jockey has been featured in award-winning musician, Kuami Eugene's latest music video titled 'For Love'.
The song is a collaboration between Kuami Eugene and American television host cum comedian, Conan Christopher O'Brien.
DJ Switch is seen behind the turntables doing what she knows best.
She also joins in the beautifully crafted choreography for the music video with her amazing dance moves.
DJ Switch was recently crowned 'DJ of the Year' at the 2019 Ghana DJ Awards aside winning 'Female DJ of the Year'.
In 2018 she won the 'Discovery DJ' award at the Ghana DJ Awards.
The young DJ has had an amazing year performing around the world and meeting world leaders.
Key among world icons she has met are Bill Gates, Melinda Gates, Wyclef Jean, Naomi Campbell among other personalities.
By: ghanadjawards.org