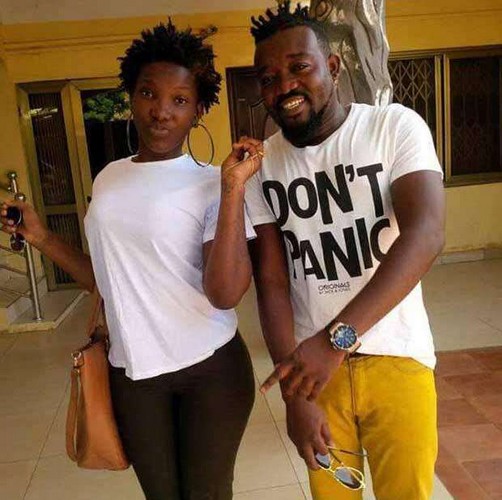 When it comes to managers who are gaining a reputation for making stars out of anyone, Bullet of Ruff N Smooth fame comes to mind.
Within a year of signing on the late singer, Ebony, he made her into one of the biggest musicians in Ghana, churning out hit after hit and culminating in her being crowned 'Artiste of the Year' at the Vodafone Ghana Music Awards (VGMA) posthumously last year.
Bullet has done it again, this time with Wendy Shay. http://ghanadjawards.org/dj-earnings-plunge-to-a-five-year-low-as-edm-revenues-continue-to-decline/
A year after he introduced her, Wendy Shay has become a household name, collaborating with the likes of Shatta Wale and Sarkodie and mounting big platforms.
She won 'New Artiste of the Year' at the VGMA and in a brief interview with Showbiz at the event about how he has done it, Bullet said doing music was all about hit songs.
According to him, in order to be the people's choice, an artiste needed to be relevant.
http://ghanadjawards.org/tell-artistes-youre-under-tension-when-they-ask-for-promo-merqury-quaye-tells-djs/
"The industry we have is all about relevance and it means you should not take churning out hits songs for granted. You have to be on top of your issues when it comes to songs.
"You can do all that you want to, build whatever you want to build but if you do not have hit songs, trust me, you will feel less important in the industry. That is why for us we do not joke with the kind of music we bring out," he said.
http://ghanadjawards.org/dj-black-unleashes-splash-mixtape/
In an answer to the process the songs his artistes churn out goes through, Bullet said, "we do not just get up and release songs, we have those who have an ear for good tunes who listen to them.
It's a big game altogether, the team does a lot of work and consultation etc."
credit: graphic.com.gh