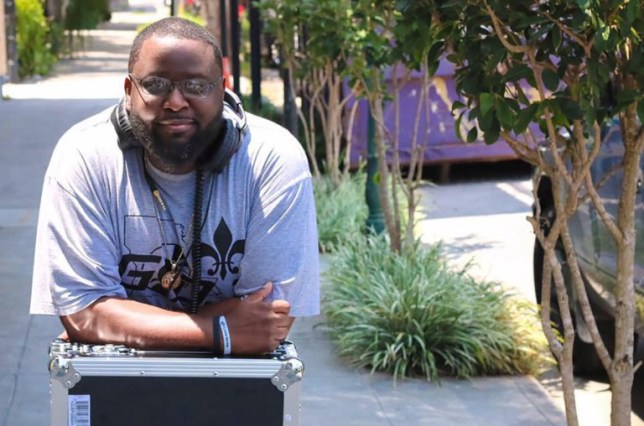 New Orleans DJ and radio personality Black N Mild has died from coronavirus, nearly a week after testing positive at the age of 44.
It's been reported the bounce DJ, real name Oliver Stokes Jr, tested positive for the Covid-19 virus after coming down with a fever. According to the Orleans Parish coroner's office, it was confirmed Friday that the DJ died Thursday after contracting the virus.
The DJ also worked at Arthur Ashe Charter School in New Orleans and reportedly left school on 9 March with a fever of 102.4 degrees farenheit (39 degrees celcius) and went to Ochsner Urgent Care-Lakeview.
He was later admitted to University Medical Center on 11 March and wrote on social media in his final post: 'Pneumonia not the flu.' Sabrina Pence, the CEO of FirstLine Schools, the organisation that operates Arthur Ashe said following Stokes' death: 'Our school community is devastated.' Speaking of his symptoms, she added: 'We strongly encouraged anyone that had any type of symptoms — fever, cough, not feeling well in any capacity — to stay home.'