Due to popular demand, Pioneer DJ has introduced it's mobile DJ app to the Google Play store for Android users to enjoy with their...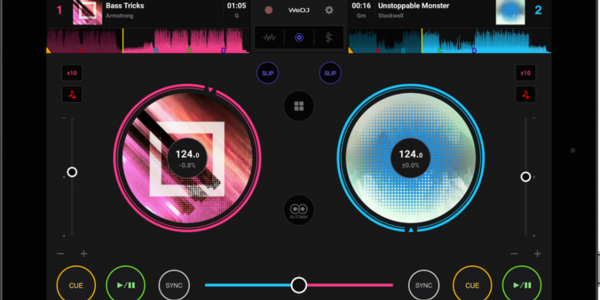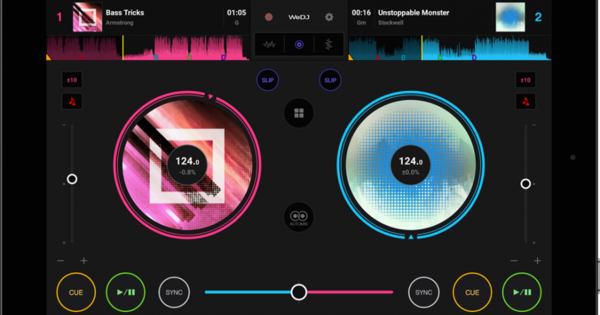 Due to popular demand, Pioneer DJ has introduced it's mobile DJ app to the Google Play store for Android users to enjoy with their iOS counterparts. Check out the official press release below, and find out more here.
TORRANCE, CA (26th September 2017): Due to popular demand, we're releasing WeDJ for the Android operating system. The launch of the new version of the mobile app – which enables you to enjoy DJing anytime, anywhere – follows the success of the iPhone and iPad versions.
The Android app includes all the features of its iOS predecessors, allowing you to mix the music stored on your device as if you were using a hardware DJ set-up. Experience a fun new way of enjoying your favorite music by joining the world of DJing at home, at parties, or wherever you go.
WeDJ for Android is available in the Google Play Store starting September 26th 2017. The app is free to download and involves in-app billing after a certain amount of use.
Connect the DDJ-WeGO4 or DDJ-WeGO3 controller to take your performances to the next level with hardware controls for all the WeDJ features.
SPECIAL INTRODUCTORY PRICE
WeDJ for Android is available on Google Play for free, with an introductory In-App Billing price of $0.99 until October 9th 2017. From then on, the In-App Billing price will be the regular price of $1.99.
KEY FEATURES OF WeDJ for Android on Google Play
1. Colourful animated user interface for easy and fun music mixing
It's easy to start mixing music with WeDJ, even if you have no experience. The display's colourful, intuitive layout gives you visual feedback, making it easy to learn the basics of DJing. When you tap each button or scratch with the jog, you'll see the corresponding animation. Plus, the colour of the waveforms and jog wheels change according to the colour of the album cover image, so you can easily keep track of what's playing on each deck.
2. Performance features enable endless creativity
Make your sets unique with WeDJ's EQs, Hot Cues, loops and sampler. You can add more texture to the music by tapping on the Pad FX pads, and with Combo FX you can blend two effects by tracing your finger on the x and y axes on the display. Two of these features can be displayed at the same time on each deck, so you can create different sounds without switching performance panels. You can display these two functions simultaneously on one deck, you can add a variety of arrangements without switching the screen2.
3. DDJ-WeGO4 support for tactile control
The DDJ-WeGO4 controller is the ideal partner to WeDJ. When connected, the WeDJ display changes to a dedicated interface that's optimised for use with the hardware. You can enjoy tactile control of WeDJ's features by touching the DDJ-WeGO4's jog wheels, faders and knobs. Everything you control, as well as waveforms and track information, will be shown on the screen of your Android device.
4. Flexible layout
Choose your preferred layout from the three options:
Two jog wheels
Enlarged horizontal waveforms
Enlarged vertical waveforms
5. Other features
Automix – Tap the Automix button and WeDJ will automatically mix in the next track before the end of the track that's playing
Record – Capture your performances within the WeDJ app
On-board Loopmasters samples
Layout choice – Select the screen size most suitable for your Android device