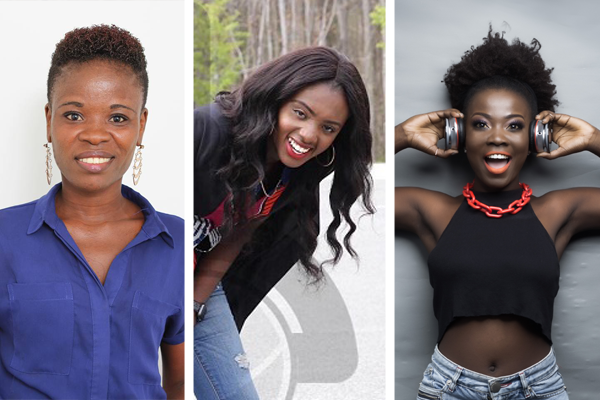 Three female disc jockeys came away with broad smiles on their faces as they won awards at the 2017 Rush Ghana DJ Awards held recently at the Silver Star Towers, Airport City, in Accra.
They were DJ Nyce who was declared Best Female DJ, Ohemaa Woyeje of Adom FM who picked up the Best Female Radio DJ award and the United States-based DJ Akua who was honoured as the Best International Ghanaian DJ.
A DJ is a person who mixes different sources of pre-existing recorded music as it is playing, usually for a live audience or via broadcasting.
Originally, the 'disc' in 'disc jockey' referred to gramophone records, but now 'DJ' is used as an all-encompassing term to describe someone who mixes recorded music from any sources, including cassettes, CDs or any form of digital audio files.
The fast- rising DJ Nyce has had the opportunity to show off her skills at several events such as the Vodafone 020Live Concert, Soundcity Campus Activation Party and the Ghana DJ Awards Jump-Off. She had also thrilled patrons at Paparellis Pub & Grill in Accra.
Ohemaa Woyeje hosts Adom FM's mid-morning show, Work and Happiness. A previous winner of the award, she says her target is to win the overall best trophy sometime soon.
DJ Akua is based in Maryland in the United States. She has been a DJ since 2010 and is known for the hard work and dedication she brings to the job.
She is praised for being familiar with all kinds of music including Hiplife, Highlife, Reggae, Soca, Funk, Afrobeat, Dancehall, Hip Hop, R&B, House and Zouk.
DJ Vyrusky, Shatta Wale's official DJ, won the Best DJ of the Year award.
The hope for those who follow the fortunes of female DJs is that more of them would win awards in the coming years.
Source: Graphic