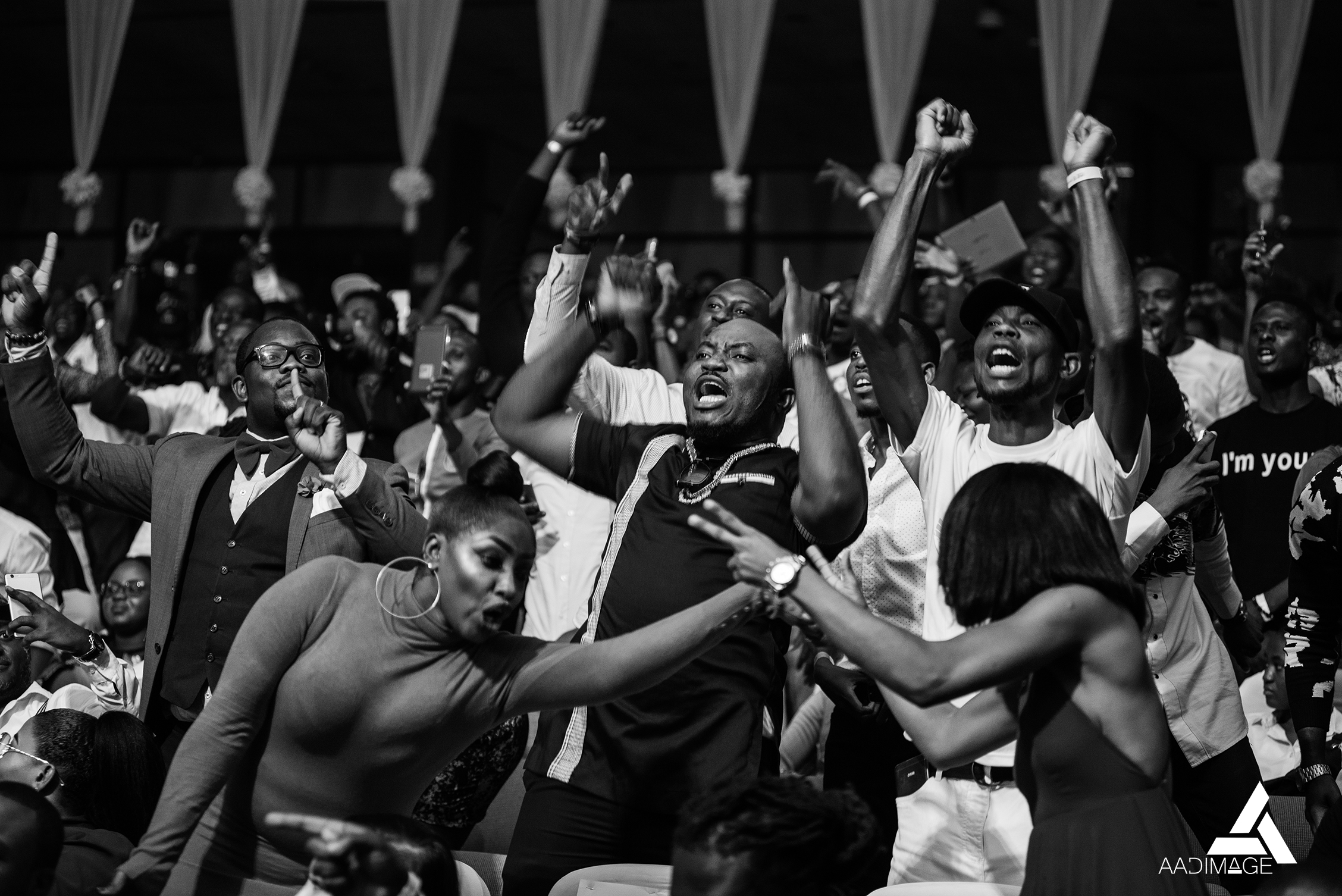 Madtime rapper Kwaw Kese threw the several patrons who attended the 2018 Edition of the prestigious Ghana DJ Awards held at the Accra International Conference into a frenzy when he took  the stage last Saturday.
As a way of honoring DJs in his own way, he decided to step into the shoes of the DJs during his set at the event which also saw performance by several top acts including Kidi, Captain Planet, MzVee, Medikal, Darko Vibes, Kuami Eugene and Akoo Nana.
Totally electrifying, the auditorium got charged as the Ma Kwan hitmaker made an entry. Then things hit a crescendo when he got behind the DJ turntables to to drop his next song.
Kwaw Kese  performed several of his hits songs before introducing on stage his label signee Skonti.
The 2018 Edition of the Ghana DJ Awards will go into history as one of the best-produced entertainment events in 2018.
Among the several DJs who won on the night were Starr FM's DJ Vyrusky who maintained his position as the overall best DJ, DJ Slim (YFM), DJ Micsmith, DJ Switch, Vision DJ, among others.
Top Ghanaian actors-Gloria Safo and Prince David Osei-hosted the event.
The Ghana DJ Awards was created to celebrate and appreciate the talents of Disc Jockeys (DJs) who promote Ghana music.
The awards is an exciting annual programme designed to foster the development of the Ghana music industry by rewarding and celebrating Radio, Mobile and Club Disc Jockeys who have excelled in their fields of endeavor.
It is, actually, the only national award scheme in Africa that appreciates and celebrates DJs for their work.
It is also a platform that rewards veteran DJs who have blazed the trail in the music industry over the years.
The main objective is to recognize the electronic dance music scene and seeks to let the world know that the art of DJ'ing is a respected craft, with DJs playing a major role in the overall Music and Entertainment industry.
Kwaw Kesse Performs Live at 2018 Ghana DJ Awards