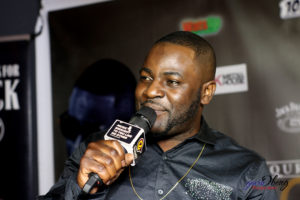 Merqury Quaye host of Cruise Control on Hitz FM is up in arms with organisers of the annual Ghana Music Awards (GMA) accusing them of not respecting DJs.
His assertion is based on the scheme not honouring a single DJ in the awards 17 years of existence.
In a conversation with Doreen Avio on his show, the presenter could not fathom why DJs are left out of the awards.
"When it comes to the music industry there are three key players, the performer, the producer and the promoter. I think the GMA has left one person out, the promoter and the promoter is the DJ. I think that the GMA doesn't respect the promoter and it's very unfortunate," he said.
He went further to ask the organisers of the awards, Charterhouse whether they had issues with DJs.
"Is it because Charterhouse doesn't respect DJs? Is it because they think that DJs don't need to be recognised or they don't deserve to be nominated? What is it? we need answers," he quizzed.
Merqury Quaye, who is the founder of the Ghana DJ Awards, feels DJs/promoters need to have a slot in the music awards nominations even though DJs already have a separate award scheme.