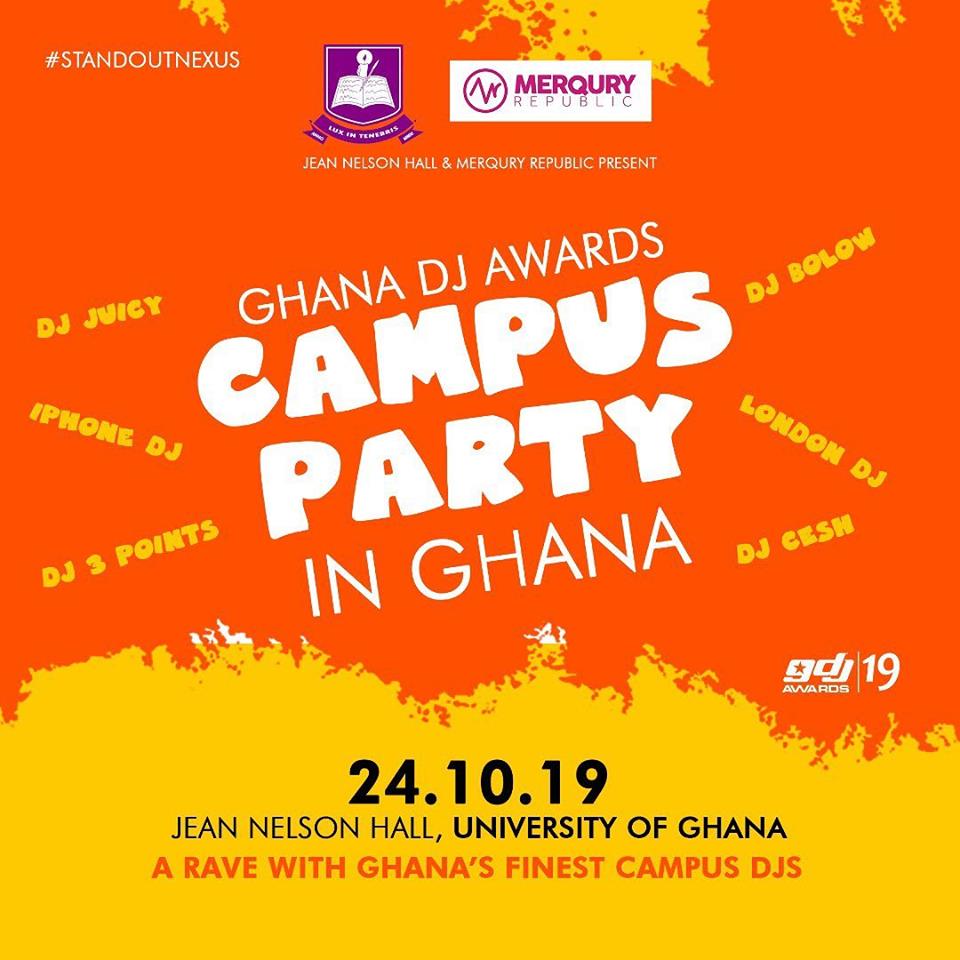 Beach goers had their turn with Ghana DJ Awards 'Beach Party In Ghana' and it is now the turn of University of Ghana!
Merqury Republic, organizers of Africa's biggest DJ Festival, will take over the University of Ghana campus with a massive party rave dubbed 'Campus Party In Ghana' at Jean Nelson Aka Hall.
The event is in response to calls from campuses for an experience of the Ghana DJ Awards 'Party In Ghana' celebration.
After shaking pubs, clubs and beaches in Ghana, the team decides to shake University of Ghana with back-to-back mixes ahead of the awards night on November 2 at the Accra International Conference Center.
There'll be amazing performances from Ghana's finest campus DJs including iPhone DJ, DJ Juicy, DJ Cesh, DJ 3 Points, London DJ, DJ Bolow and a host of others.
Guest appearances will also be made by some prominent DJs as well as artistes in Ghana.
Merqury Republic has entreated all students to throng the Jean Nelson Aka Hall on Thursday, October 24, for a party never experienced on campus.
Ghana DJ Awards 2019 is under the theme 'Party In Ghana' and the event is expected to showcase the indispensable role DJs play in the entertainment space and in the country.
This year's event is sponsored by LG X Boom, Special Energy Drink, Melcom Ghana, BrainWise, 24/7 Boutique and supported by Hitz FM and Joy Prime TV.
Dial #714*5*2 to purchase tickets with Mobile Money or visit www.ticketmiller.com to purchase tickets.
Tickets go for GHc50 for students, Ghc100 for regular, Ghc200 for premium and Ghc300 for VIP.
Grab your tickets at My Cellphone Repairs, Koala Supermarkets, NyoNyo, Pinkberry and Nallem Clothing.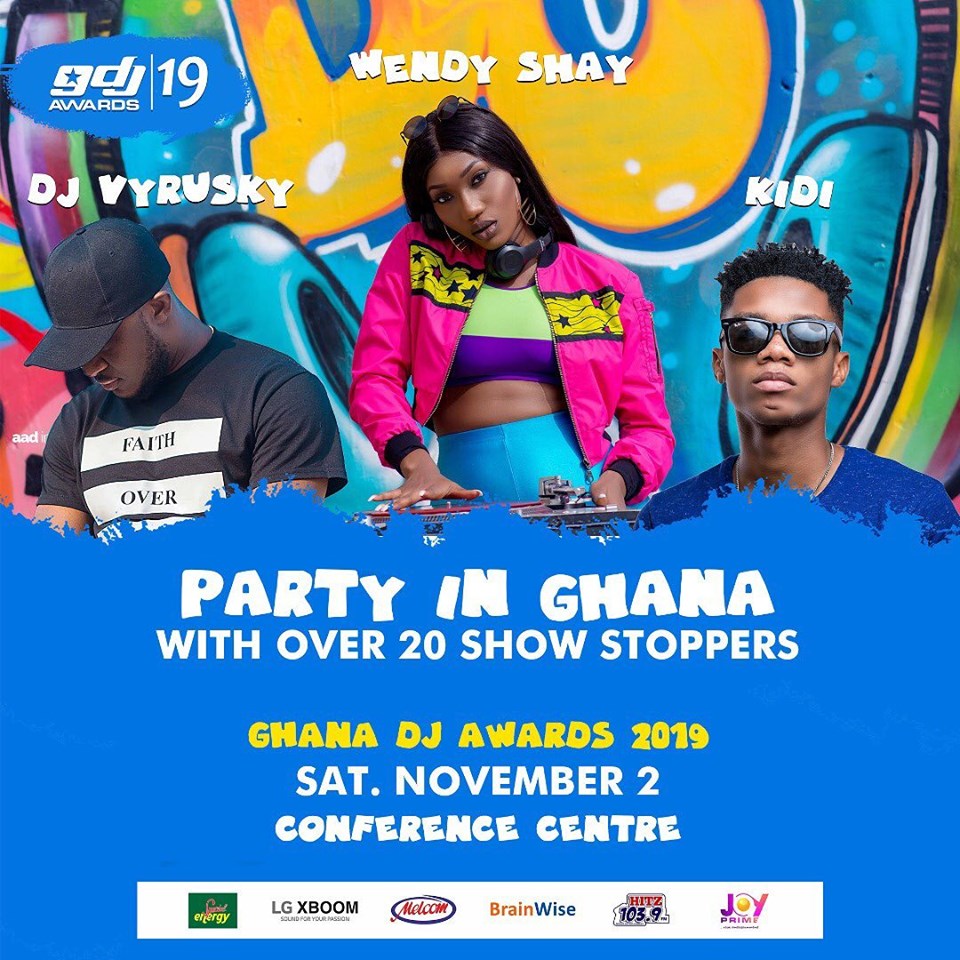 By: ghanadjawards.org