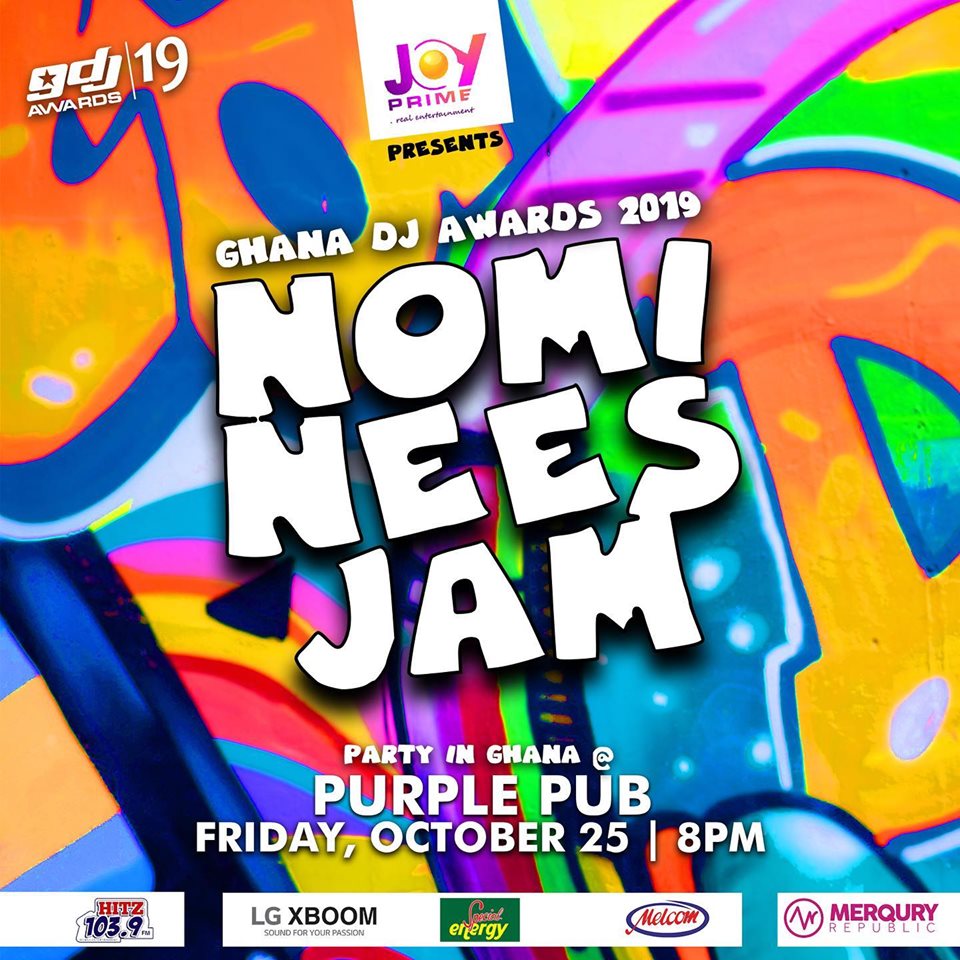 Each passing minute brings the prestigious Ghana DJ Awards night closer to fans who have been yearning for an unforgettable music show.
Merqury Republic wants to warm up patrons for the ultimate night on Saturday, November 2, with a mega Nominees Jam.
The Ghana DJ Awards 2019 Nominees Jam is scheduled for Friday, October 25, at Purple in Osu – Accra.
This event will see Ghana DJ Awards make another significant statement at Purple Pub after keeping fans on their feet from Friday evening till Saturday morning during the Ghana DJ Awards Pub Festival.
How Ghana DJ Awards Pub Festival rocked Purple Pub
Back-to-back mixes will be served by all top DJs in Ghana who are also nominees for this year's awards.
Surprise guest appearances will be made by top Ghanaian artistes in support of the tremendous work Ghanaian DJs are doing in Africa and across the world.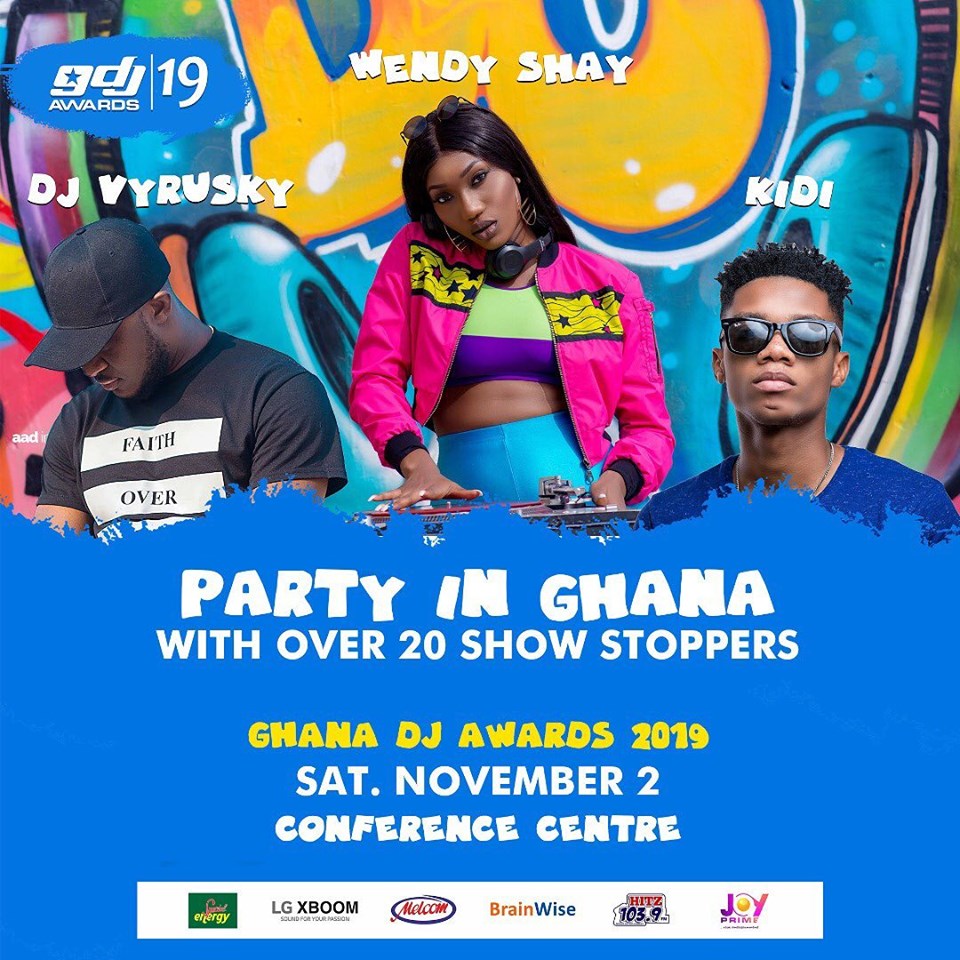 Ghana DJ Awards 2019 is under the theme 'Party In Ghana' and the event is expected to showcase the indispensable role DJs play in the entertainment space and in the country.
This year's event is sponsored by LG X Boom, Special Energy Drink, Melcom Ghana, BrainWise, 24/7 Boutique and supported by Hitz FM and Joy Prime TV.
Dial #714*5*2 to purchase tickets with Mobile Money or visit www.ticketmiller.com to purchase tickets.
Tickets go for GHc50 for students, Ghc100 for regular, Ghc200 for premium and Ghc300 for VIP.
Grab your tickets at My Cellphone Repairs, Koala Supermarkets, NyoNyo, Pinkberry and Nallem Clothing.
By: ghanadjawards.org