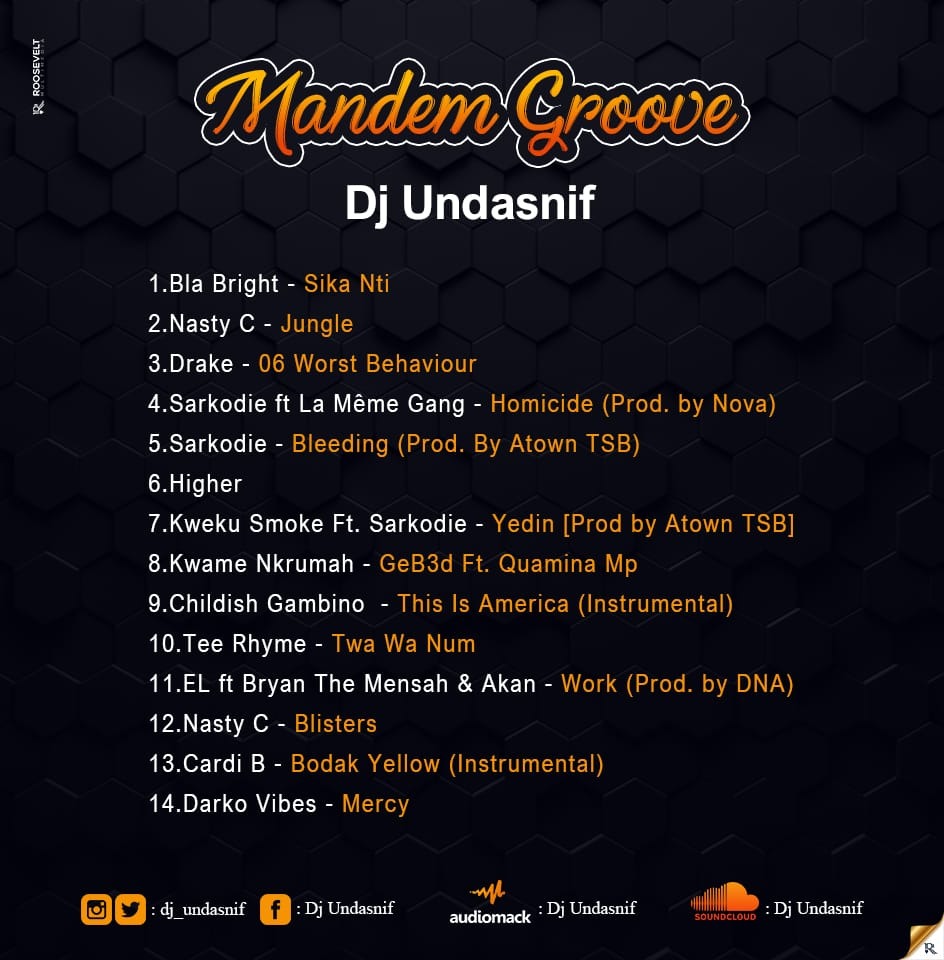 DJ Undasnif is out with another mix of some of the best of Hip Hop and Rap tunes.
He titles this mixtape 'Madem Groove' and it is available for fans to enjoy.
Songs from Nasty C, Drake, Sarkodie, Kwame Nkrumah, Kweku Smoke, Tee Rhyme El and a host of others are featured on the mix.
Check out Mandem Groove mix by DJ Undasnif below.
[audiomack background="1″ src="https://audiomack.com/embed/song/dj-undasnif/mandem-groove"]