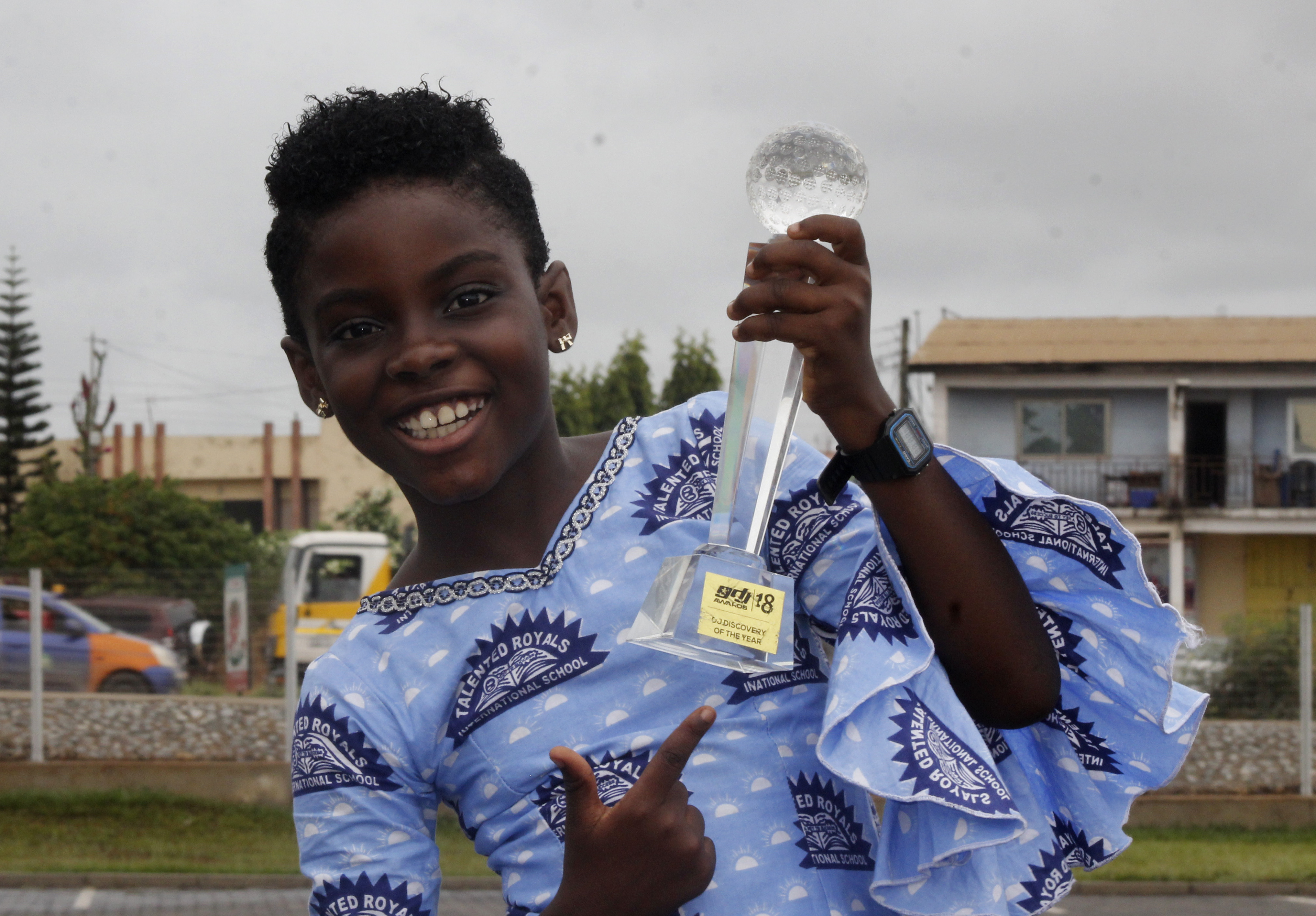 Golden Globe Award for Best Original Song winner, Rapper Common has joined tens of international celebrities who have showered the internet with heart warming and emotionally captivating Discovery of the year winner at the 2018 Ghana DJ Awards, 10 year old Erica Tandoh, known as DJ Switch Ghana.
Common who took to Twitter to post a 1 minute video of DJ Switch released by the BBC which has gone viral, added, "Love! Meet the amazing 10 year old Erica Armah Bra-Bulu Tandoh aka DJ Switch from Ghana. Such a wonderful and amazing soul. God Bless." https://t.co/0upOgkBW05 pic.twitter.com/a2pA3z0mzX
— COMMON (@common) June 29, 2018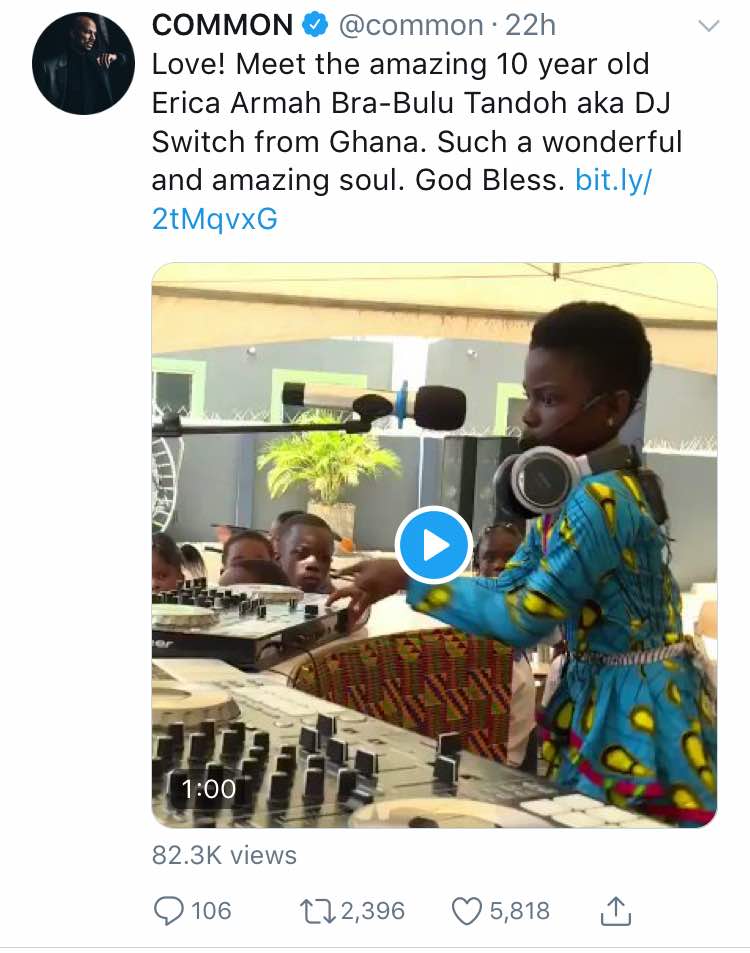 In addition to being the youngest ever winner at the annual Ghana DJ Awards, Tandoh boasts a number of musical talents. The budding DJ is being celebrated by Twitter users as a symbol of Black excellence and even received the stamp of approval from actress Gabrielle Union.