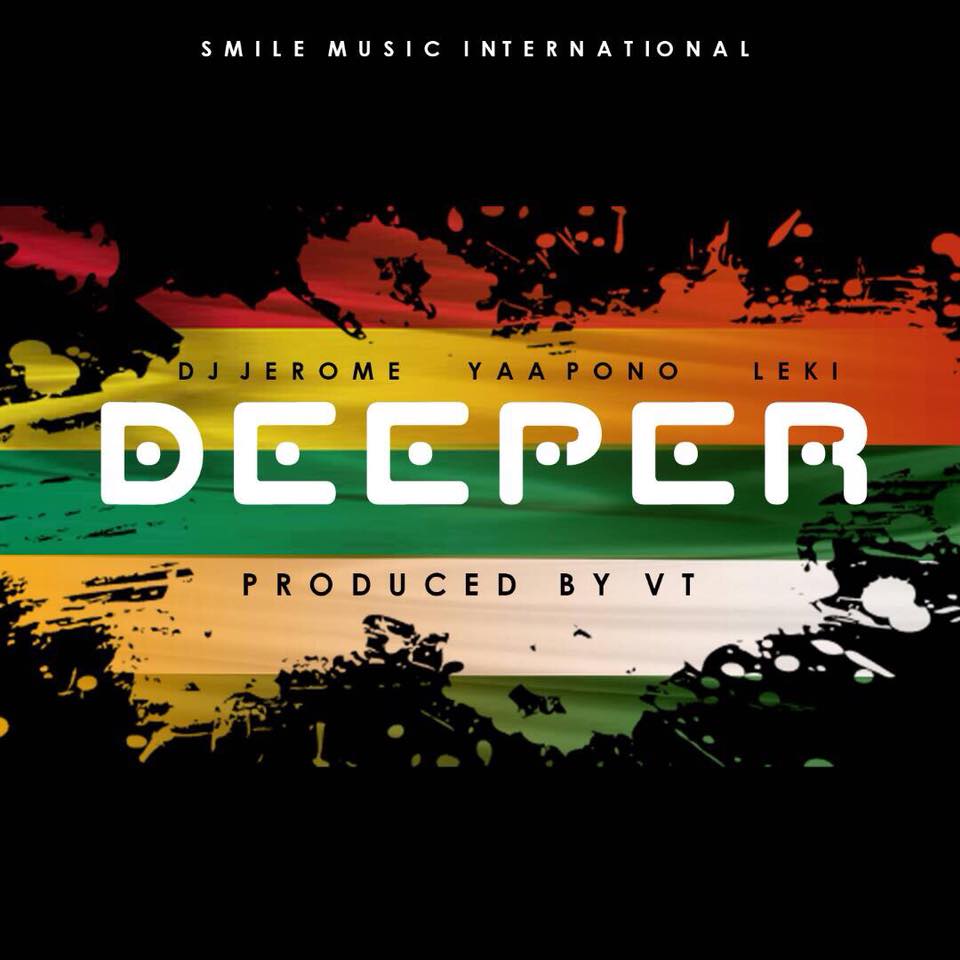 No doubt it's DJ Jerome, Yaa Pono & Leki Cos this year is all about the lyricist dropping dope bars infused with well-constructed chorus back to back.
Tripple Rocking Jay just days away, DJ Jerome unleashes one of the most anticipated collaborations, "Deeper" featuring Ashaiman-based rapper Yaa Pono and Nigerian crooner Leki,DJ Jerome opts for more of a twerk approach, utilizing his reputation and sheer status as a boss to enthrall the ladies. It's no coincidence that his opening lines reward skilled "dick riding".
This will be the 1st time DJ Jerome will be working with Yaa Pono, an indigenous rapper, synthesizing with the fast-rising Afro sensation. Guess what this dope song is filled up with dope BARZ, punchlines & wordplays from Yaa Pono, dope lyricists repping Ashaiman, spiced up with a dope and Catchy chorus from Leki. Produced & mastered by VT.