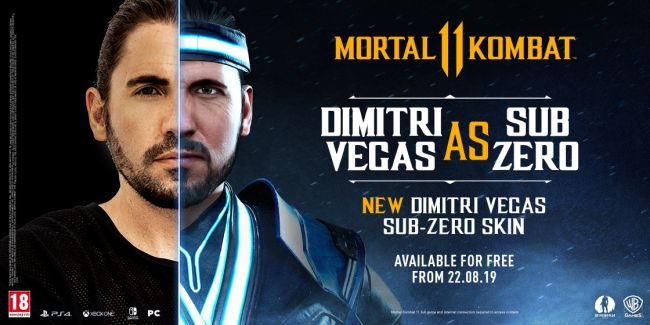 The fighters keep on coming to Mortal Kombat 11, the latest in a long line of gruesome fighting games from NetherRealm Studios. We've already had Shang Tsung expand the roster, and now we've been given the slightest glimpse at the (presumably) next fighter to join the party: Nightwolf.
Nightwolf appeared oh so briefly in NetherRealm chief Ed Boon's Twitter feed, but we didn't get to see him in action against another kombatant. Looks like we'll have to wait for that one.
Sindel is another eagerly anticipated fighter that fans are eager to see more of, but it looks like we'll have to wait a while longer for that too. In the meantime, WBIE reached out with news of a new collab with DJ Dimitri Vegas that'll see him appear in the game via the Dimitri Vegas as Sub-Zero character skin, a free download that'll be available across all platforms on August 22.
Vegas is appearing in the game after remixing the theme song from the so-bad-it's-good 1995 movie, which featured in the game's launch trailer, as well as a track called You're Next from an earlier gameplay reveal.