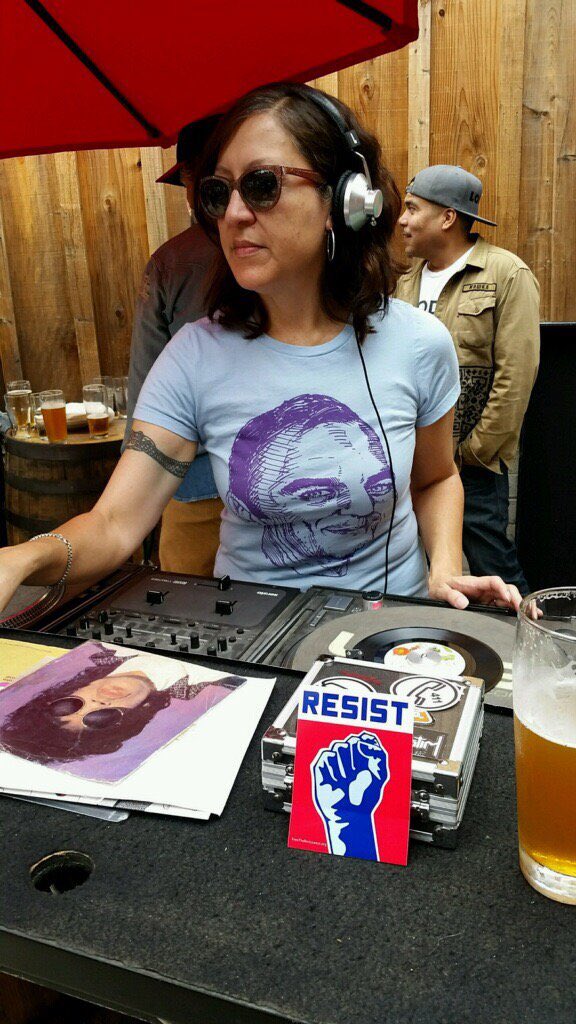 Stephanie Ornelas, a graphic designer, developer and writer whose work as a trailblazing musician and disc jockey was deeply respected across San Francisco Bay Area music scenes, died suddenly Sunday, according to reports.
Ornelas, also known as DJ Stef, was the founder of the Vinyl Exchange, a music community newsletter whose debut in the mid-1990s saw it document record-collector culture's rise and fueled its expansion into print and online platforms.
A graduate of Concord's Mt. Diablo High School and San Francisco State University, Ornelas built a striking portfolio of design work across graphic, Web and audio projects still on display at her design site.
RIP to @djstef415
One of the first journalists to have my back & one of the main reasons I moved to the bay. A true comrade to Indy rap pic.twitter.com/eKwo4LYpvV

— Sole (@mcsole) October 2, 2017
RIP @djstef415, a Bay Area staple & OG. 1 of the 1st ppl to give love 2 the @BEATJUNKIES & @theVisionaries. U will be missed #VinylExchange pic.twitter.com/psNHGkdxLd

— rhettmatic (@rhettmatic) October 2, 2017
In a DJ scene awash with bros, @djstef415 showed me that it was possible for a woman to do her thing and be recognized for her craft

— Nastia Voynovskaya (@nananastia) October 2, 2017
RIP to @djstef415, one of the undersung heroes of the Bay Area turntablism scene, esp. back in the '90s when she started The Vinyl Exchange

— O. Wang (@oliverswang) October 2, 2017
Man, can't believe it… RIP @djstef415 – Bay Area icon and amazing lady on top of that

— DJ Z-TRIP (@ztrip) October 2, 2017