Spread the love Members of the global dance music community from DJs and producers to industry professionals and fans have shown solidarity across social...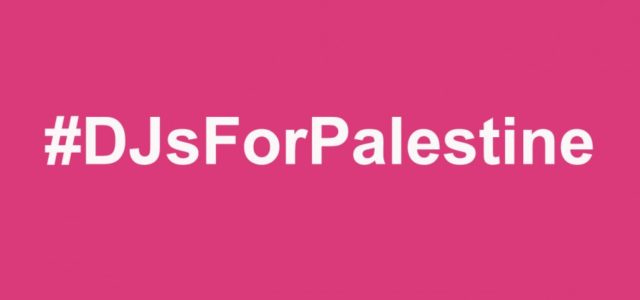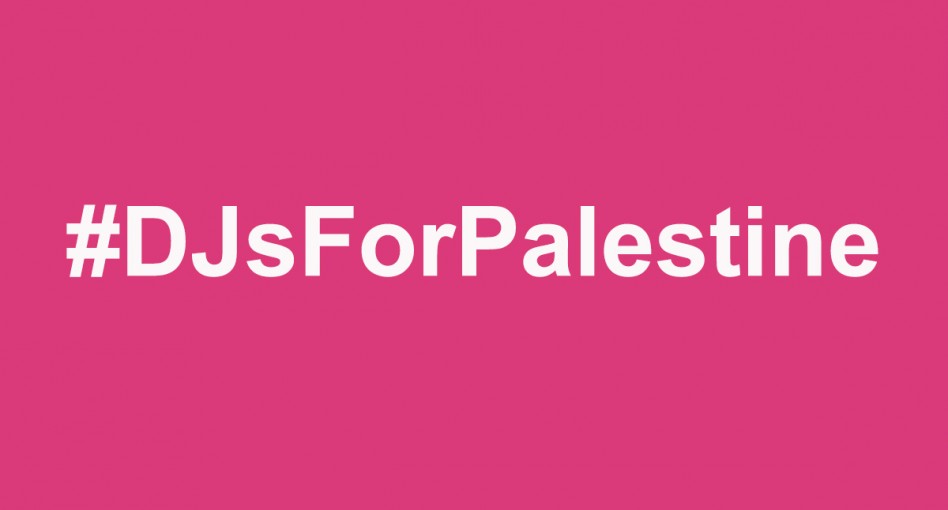 Members of the global dance music community from DJs and producers to industry professionals and fans have shown solidarity across social media in support for Palestine.
Across Twitter, Instagram and Facebook, DJs including Ben UFO, The Black Madonna, Ciel, object blue, Violet and Noncompliant have shared the hashtag #DJsForPalestine along with the image message that reads as follows: "As long as the Israeli government continues its brutal and sustained oppression of the Palestinian people we respect their call for a boycott of Israel as a means of peaceful protest against the occupation."
More DJs, producers, labels and collectives that have shown solidarity for the Palestinian people include Discwoman, Four Tet, Truants, DJ Bus Replacement Service, Caribou, Pariah and Peder Mannerfelt.
The campaign has been coordinated by the PACBI (Palestinian Campaign For The Cultural And Academic Boycott Of Israel) and is part of a movement to encourage action and involvement from electronic music figures in discussions surrounding BDS (Boycott, Divestment And Sanctions). BDS is a global campaign promoting various forms of boycott against Israel in the hope that international pressure can lead to the country meeting its "obligations under international law" including its leaving of the occupied territories of Gaza and the West Bank, the removal of the separation barrier, equality for Arab-Palestinian citizens of Israel, and promotion of the right of return of Palestinian refugees.
In response to #DJsForPalestine, a spokesperson for PACBI said, "We welcome the DJs, producers, record labels, collectives and electronic musicians today endorsing the Palestinian call for the cultural boycott of Israel. Cultural boycott played a key role in the South African anti-apartheid movement, with progressive artists refusing to whitewash the oppression of the black majority. There should be no business-as-usual with Israel's regime of occupation, apartheid and settler-colonialism as long as it denies Palestinians our fundamental rights."
In August, several DJs and performers removed themselves from the bill at Meteor festival in Israel which took place last week. DJs including Volvox, Shanti Celeste and DJ Seinfeld were among the names who pulled out of the line up.
Since showing solidarity as part of #DJsForPalestine, Room 4 Resistence x Cómeme's party has been cancelled by the club's owners. The Berlin club released a statement which read, "Due to the irreconcilable differences, we decided to cancel the upcoming Room 4 Resistance x Cómeme at our venue. Calls for boycotts for such as against Israel, shared by the R4R-collective, profoundly disrespect our political understanding."
New York-based experimental musician Hiro Kane wrote a statement on Instagram where she explained how, since pulling out of Meteor festival, she is unable to get booked in a particular German city. In her statement – which you can read in full here – she says, "Framing BDS as anti-Semitic is grossly wrong. Framing BDS as anti-Semitic is like framing Black Lives Matter as racist against white people. At the root of both of these movements is the unyielding call to defend and protect those oppressed and victimised by a dominant culture's government."
The artwork shared in support of #DJsForPalestine across social media can be seen below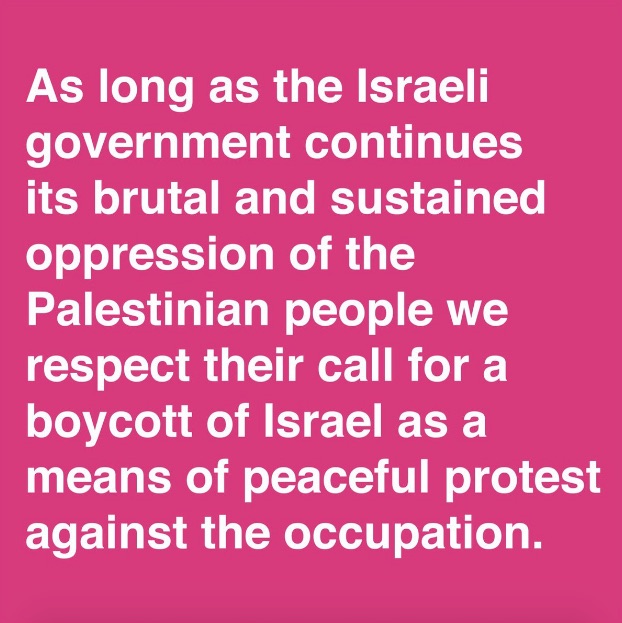 ghdjwards
The Ghana DJ Awards was created to celebrate and appreciate the talents of Disc Jockeys (DJs) who promote Ghana music. The Awards is an exciting annual program designed to foster the development of the Ghana music industry by rewarding and celebrating Radio, Mobile and Club Disc Jockeys who have excelled in their fields of endeavor.